Funding your degree 101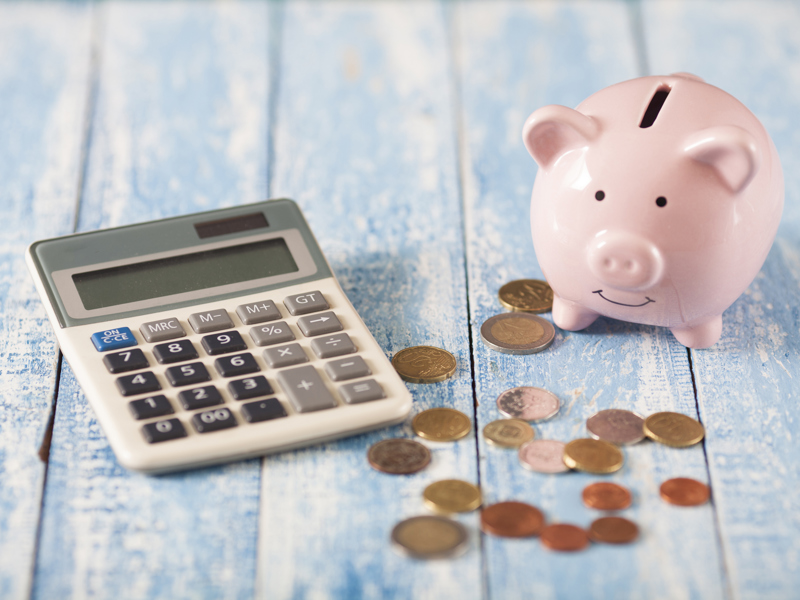 The Ultimate Guide to Funding your Degree at the FRA
Starting university is an exciting time, but it's natural to feel unsure too, particularly when it comes to funding and finance. Worried about how to pay for your degree? Don't let money worries stop you from pursuing a path that could help accelerate your career. As well as student loans, there are plenty of options out there for you to help you fund your studies (some of which you may not need to pay back).
We've put together the ultimate guide to loans, bursaries and funding so that you can fully understand your options when it comes to student finance. First, though, let's look at the kind of costs you should expect when studying at the FRA compared to other universities.
What does it cost to study at the FRA?
For a traditional BA degree course, tuition is typically £9250 for 2019/20, and maintenance costs £11,354 for those in London. This makes your total for three years £58,929.
The cost to study at the FRA is significantly less. A year of study with us costs £9000, and your living costs in London will total £11,354 per year, if you don't live in London. For an average of two years, this equals £42,719. As well as our degrees being condensed into two years, all teaching is held over two full days a week, 9am-5pm. This means that it is possible to commute for the two days, saving you costs on living in London, which considerably lowers the total to pay back.
So how might you look to cover these costs?
Student loans
You can apply for a loan to cover your tuition (£9000), your maintenance, or both. The maximum maintenance loan outside of London is £8700, while in London it will be £11,354. You won't start paying back your student until you earn over £25,000 and this will be staggered over many years as a small proportion of your salary. This amount is small and is manageable once you're in full-time employment.
Maintenance Grants
Grants are means-tested, so the higher your household income, the less you'll be eligible to receive. In England, they're only available for continuing students. Here's a guide to how much funding you might expect to receive:
| | | | |
| --- | --- | --- | --- |
| Country | Max grant | Household income for full grant | Household income for partial grant |
| England (continuing students) | £3,482 | Up to £25,000 | Up to £42,641 |
| Wales | £5,161 | Up to £18,370 | Up to £50,020 |
| Northern Ireland | £3,475 | Up to £19,203 | Up to £41,065 |
Grants differ from loans in that they don't need to be paid back. But just remember, the more grant you're given, the less loan you'll receive.
Special Support Grants (SSG)
Certain students are eligible for a number of additional grants. Are you:
A single parent?
In a relationship in which your partner is also at university?
Disabled?
Claiming income support or housing benefit?
If so, you may be able to apply for an SSG (this would take the place of the maintenance grant). In this instance, the amount of loan you can receive won't be affected, and neither will any additional benefits you're entitled to. The amount paid would match the amount of maintenance grant you're eligible for (i.e. if your household income is £18,000 in Wales, you'd be eligible for the full SSG of £5,161).
Disabled Student Allowance (DSA)
There's plenty of support available if you're attending university and have a disability. Unlike grants and loans, a DSA isn't means tested, and it doesn't need to be repaid either. However, be aware that you might need to go along to an assessment or be able to provide a doctor's letter.  Just make sure you're only receiving support from one place, as if you're already being funded by your university, you won't be able to apply for DSA.
The allowances are designed to help you out with additional equipment you might need at uni. Here you'll find a cost breakdown of how much you can expect to receive.
Dependants and childcare grants
If you financially support others, there are options in place to help you afford your university costs. You'll need to be eligible for student finance, and your income will also be means tested. Here is a quick breakdown of the childcare funding available across the UK:
| | |
| --- | --- |
| Country | Funding available |
| England and Wales | Up to 85% (around £160 per child per week, £270 for two or more) |
| Northern Ireland | Up to 85% of childcare costs (around 150% per child per week, £255 for two or more) |
| Scotland | At the discretion of university or college |
Bursaries
Money which isn't a loan (in that it doesn't need to be paid back) is called a bursary. A bursary is means tested and there are few options available.
Vulnerable Student Bursary
Up to £1200 if at least one of the following applies:
You're in or recently left local authority care
You get income support or universal credit in your name
You're disabled and get both Employment and Support Allowance (ESA), and either Disability Living Allowance (DLA) or Personal Independence Payment (PIP) in your name
Discretionary Student Bursary
This is assessed on your financial circumstances, and each case is assessed individually. You will need to provide evidence of your financial situation to support your application.
Advanced Learner Loan Bursary
If you have taken out an Advanced Learning Loan to help with the cost of your tuition fees, you may also be eligible for money from the Advanced Learning Loan Bursary Fund if you need help with your learning or living costs, such as childcare, travel, or accommodation expenses. This is based on your financial circumstances, and each case is assessed individually. In most cases you don't have to pay back money from the Bursary Fund.
You can find out the full details of all bursaries we offer here.
Tips for applying for funding:
Do your research. As you can see above, the various bursaries and grants have different eligibility criteria. Make sure you've triple-checked that you're applying for the right one to avoid disappointment.
Make a finance plan. Ensure your additional funding is going to cover all of your costs by creating a budget and costs breakdown. If your loan needs to be repaid, start thinking about how you might start to factor this into your monthly costs after university.
These funding opportunities have been put into place to help you attend university, no matter your individual circumstances. Don't let money worries stop you from pursuing what it is that you truly want to do. If you have any additional questions around funding, don't hesitate to get in touch with our friendly team.