What does it take to be a Fashion Buyer?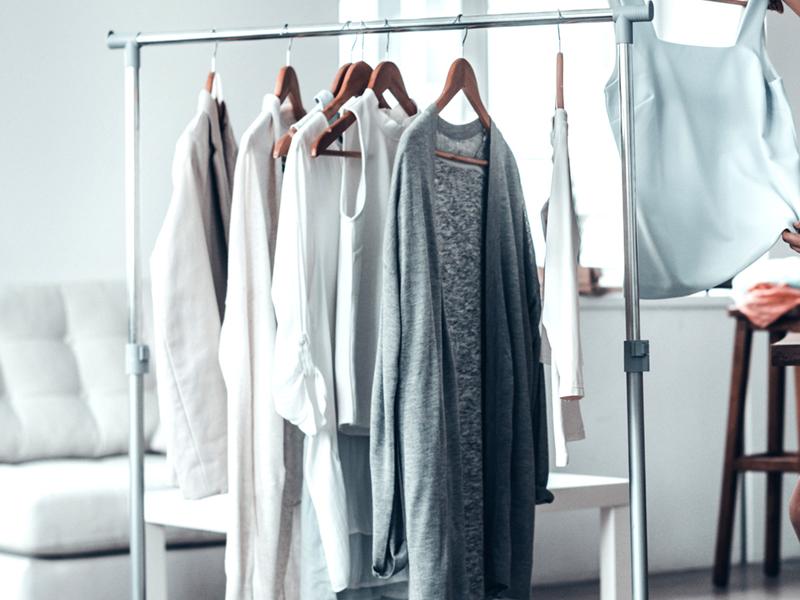 Buying – it's a term you'll hear a lot in the fashion retail world. But what exactly does it mean? If you're new to the industry, the definition might be a little different to what you're expecting. Here, we'll take you through the key functions of a fashion buyer, and what you'll need to succeed in the role. Most essentially, we'll be filling you in on how to get started.
What is fashion buying?
Put simply, a buyer decides which items a brand will stock, both in stores and online. Of course, there's a lot more to this than simply choosing the items the buyer likes or assumes will sell well. They work closely with other functions throughout the supply chain to base these decisions on current trends, brand vision, competitor activity and past data. Essentially, they need to keep the brand in the loop as to what's going on in the wider industry, all the while balancing this with a knowledge of the tastes, aspirations and budget of that brand's target audience.
They'll begin by devising a cohesive range or collection in collaboration with designers, evaluating the projected success of the garments. The buyer needs to make sure these products are going to sell well as possible, and this can vary depending on region – they'll work closely alongside the merchandiser to establish which lines are likely to be most successful and to devise distribution strategies.
The buyer is also in charge of sourcing this merchandise, often negotiating deals with factories and warehouses on behalf of a brand. Current relationships will also need to be maintained to make sure the same suppliers can be used season after season. Ultimately, the buyer has a direct impact on the profit of a business so it is a role with a lot of responsibility.
What skills do you need to be a fashion buyer?
At the heart of fashion buying is a knowledge of – and passion for – the current trends in the fashion landscape. In this way, fashion buyers are often creative and very visual; an interest in patterns and the manufacturing of a garment can help you when working alongside a design team. It also helps to be able to put together a cohesive collection of complementary pieces.
However, at the same time, there's a highly analytical side to buying that requires a strong head for numbers. Along with merchandisers, you'll need to analyse sales data to decide what to stock, when and how much volume to buy.
As a buyer, every day will be different. While this keeps things fresh and exciting, it also means you'll often work to tight deadlines and be juggling multiple tasks at the same time. The ability to stay calm under pressure and multi-task will serve you well.
As buyers also do a lot of negotiating, good communication and interpersonal skills are also essential. "Communication is key when you're a buyer," agrees the senior menswear buyer at iconic British brand, Ted Baker. "From negotiations with suppliers to communicating your ideas and decisions internally, you have to be able to get across your ideas."
How do I get started?
If the above sounds like you, fashion buying might be a wise choice. The first step on the ladder is usually a course to introduce you to the key ideas and principles of fashion buying. At the FRA, we offer a number of buying and merchandising combined courses, as well as our focused L4 Buying course.
L4 Fashion Buying
This course takes place two days per week over a full year (making it ideal to combine with part-time work if you'd like to earn as you go). The course aims to equip you with all of the skills and knowledge you'll need to get started in buying, delivered through a combination of practical and theoretical learning. Your teaching will also be supplemented by informative and inspirational masterclasses from respected names in the industry, such as TK Maxx, New Look and Zalando.
A range of modules taught at our campus in Central London will introduce you to the key functions of the fashion retail supply chain, and how the buyer interacts with each one. You'll learn about the current challenges and opportunities facing the fashion landscape, and how these might affect any range you put together. Other areas covered include garment technology, costing and sourcing and manufacturing regions.
One of the most essential – and unique – aspects of our L4 Buying course is a three-week, hands-on placement with an established high street brand. This valuable time outside of the classroom allows you to apply the theories and ideas you've learned in a real-world environment, learning from some of the best in the business. You'll make key contacts and understand what it takes to succeed as a buyer in a fast-paced industry.
85% of graduates from our L4 Buying course go straight into fashion retail jobs. "I am now working for M&CO as a BAA on Knitwear," explains Amber Riddleston, who graduated from the course in 2017. "I went to M&Co for my work placement in February set up by the FRA, which helped me have the job I have now. I am very grateful for all the contacts I have made through the FRA which has really set me up for a future in fashion buying."
What job roles could I go for?
Like Amber, it's likely you'll begin your career in buying as a BAA (Buying Admin Assistant). The L4 Buying course will perfectly position you to stand out as a prime candidate for these positons. Your key responsibilities will include providing support to the buyer or senior buyer – this might involve placing purchase orders for products, attending fit sessions, or creating trend boards and helping to present them in meetings. Once you've learned the ropes, you may then progress to being a buyer. Others get their start working as an allocator or distributor – ensuring the correct amount of stock arrives in the right stores – or a Buyer's Clerk.
No matter what role you're in, there's no denying that buying is a job that offers plenty of job satisfaction. "Seeing a product you've developed in stores becoming a reality is fantastic," explains the senior menswear buyer at Ted Baker. "It's always rewarding to see a coat that you worked on from just a drawing and fabric swatches now on the street keeping someone warm and stylish."
To find out more about fashion buying and our L4 Buying course click here.  Alternatively, register here for our next Open Day.