We have recently launched our exclusive FRA Progress App. This is an app designed to enable multi-way communication between students, tutors and retail partners to provide clear measurement and development across a range of skills. This includes problem solving and agility to critical thinking and commercial acumen.
Learn faster, adapt and build new skills
---
Our app will not only measure your course work and curriculum but will focus on the meta-skills you are also learning. These skills not only help you learn faster but also help you adapt and build new skills once you start your career.  You and your tutor will be able to rate your development across a range of areas.
Here are some examples of what you can expect from the FRA Progress App. This will become your go to where you'll be able to see your calendar, grades, message your tutors and see how you are improving over the academic year.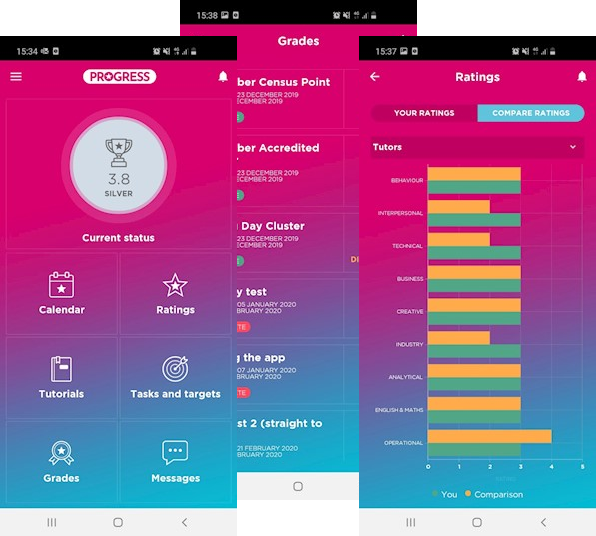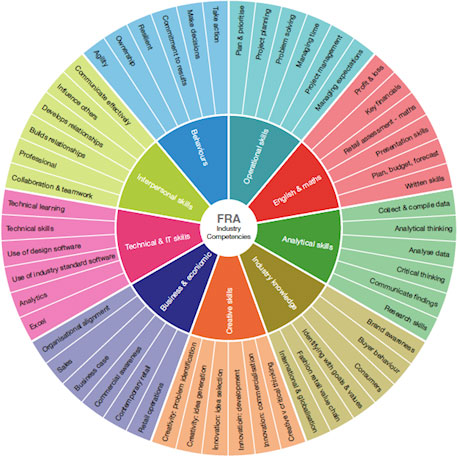 WHAT IS A META SKILL?
---
A meta skill is a high order skill that allows you to to engage with functional expertise more effectively.  It is a catalyst for learning and building new skills faster. The app charts your progress across 54 industry specific competencies, with goals defined by course level.