THE FRA EXPERIENCE
The Fashion Retail Academy is a unique, industry-led college. Founded by fashion and retail giants, we offer a range of specialist fashion courses with unparalleled industry involvement. We'll make sure you graduate with the skills and brand contacts you need to successfully start your career in fashion.
0
YEARS' EXPERIENCE
---
We have 16 years of experience providing the fashion industry with successful, job-ready graduates
0 %
IN WORK OR STUDY
---
88% of our students were in employment or in further education within 6 months of completing their course
0 +
Brand Partners
---
We work with over 140 businesses from well known high-street names to high-end luxury brands.
0
Students Taught
---
Our alumni can be found working in almost every fashion head office in the UK
0
BESPOKE COURSES
---
We work with our brand partners to design courses that meet industry needs
0
INDUSTRY EXPERIENCES
---
Our Level 4 and Undergraduate degree programmes include 3 week's industry experience with a major fashion brand every year
0 %
EARN A DISTINCTION
---
82% of our Apprentices graduate from the Fashion Retail Academy with a distinction.
OUR FOUNDING PARTNERS
A UNIQUE PRIVATE & PUBLIC PARTNERSHIP
The Fashion Retail Academy was established in 2005 by our Founding Partners with support from the UK Government. In the last 16 years, we have revolutionised fashion education in the UK, becoming well-known amongst employers for creating industry-ready graduates.
RETAIL SUPPORTERS
HOW WE WORK WITH INDUSTRY
We're extremely proud of our exceptional industry network at the Fashion Retail Academy. We work with over 140 brands to deliver the highest quality of teaching and learning opportunities to our students.  
All our courses are designed to meet specific industry needs and match employer expectations, helping our graduates to secure the best jobs. During their studies, our students receive exceptional industry support including personal mentors, industry experiences, brand-led projects and talks and masterclasses from fashion leaders.  
I really enjoyed seeing and hearing the presentations from the students and can only pass on my admiration for their enthusiasm and width of ideas! The technical skills they demonstrated were all strong and each brought new and exciting ideas to the table. They were all very impressive!
Mike
Menswear Designer at ASOS
It was an absolute pleasure to judge the student presentations at the Fashion Retail Academy. Their understanding of the digital marketing concepts, as well as their awareness of the latest industry trends, was truly impressive.
Sunayna
Marketing Manager at Jaeger (M&S)
It has been a great opportunity to work with the Fashion Retail Academy and its students on a project that is close to our hearts. River Island is always looking to support organisations in further developing and nurturing talent. We also believe that fashion can be a force for good, and that belief forms the foundations of our sustainability work.
Debbie
River Island
Everyone who participated did really well. You could tell a lot of energy, hard work and team effort went into the briefs. They all considered their approach in a similar way to how we would work at Debenhams.com. The research, planning and execution are what make a successful campaign from start to finish.
Juliette
Creative Manager at Debenhams.com (Boohoo Group PLC)
LOCATED IN THE HEART OF LONDON
One of the fashion capitals of the world, London is known for its diverse and creative fashion trends, both on and off the catwalk. A thriving city with an abundance of art, culture and entertainment, it's an exciting and vibrant place to study.
Fashion Retail Academy
15 Gresse Street,
London,
W1T 1QL
London is one of the major fashion capitals of the world, hosting London Fashion Week twice a year in September and February. It's also home to many brand head offices and flagship stores. Studying in London means you'll have amazing access to networking and work experience opportunities, setting you up with the best possible start to your career. Oxford Street, Bond Street and Regent Street are all within a 10-minute walk of the FRA.
Famous for its culture, London has plenty of museums and galleries that are free to visit, displaying world-class exhibitions and collections. The V&A has the largest fashion collection in the world, alongside their brilliant schedule of temporary exhibitions. The British Museum is just a 5-minute walk from our building. The Saatchi Gallery, Tate Modern and The National Portrait Gallery are also within easy reach of the Academy.
With over 100 cinemas and 350 live music venues, London is a haven for entertainment. There's also over 7000 bars and pubs, and 5000 restaurants to choose from. See a show in the West End, watch world-class artists perform at the O2, or see the city from the sky at the top of the Shard. From brunch venues to rooftop bars, boardgame cafes to escape rooms, London has it all.
London is a large city, but very well connected. The excellent public transport systems including buses, tubes and trains mean getting around is very easy, even at night. Students can enjoy discounted travel too! London also has great connections to other cities. York, Bristol, Manchester, Liverpool, Birmingham and Cardiff are all less than 4 hours away. London also has 6 major airports, including Gatwick, Heathrow and Stansted.
No matter where you are in London, you're never far from a tranquil garden or park. In fact, nearly 20% of the city is green space! The FRA building is close to Soho Square Garden and the square gardens in Bloomsbury. Larger areas like Richmond Park, Hampstead Heath and Hyde Park are all easily accessible by public transport.
Virtual Tour
---
Watch our video tour to see inside our main central London campus. Look around our classrooms and lecture theatre, and our other specialist facilities, including:
Dedicated fashion library with over 5000 books
Experian Digital Hub computer suite
Visual Merchandising studio space
Design studios with professional sewing machines
Mac Suite with Adobe Creative Cloud software
Higher Education Hub study zones
SPECIALIST STAFF
LEARN FROM OUR EXPERT TUTORS
Everything we do at the Fashion Retail Academy is made possible by our outstanding team of teaching staff. Almost all our tutors have worked in the fashion and retail industries themselves, and many still do.
They have a vast amount of industry knowledge and experience to share with students, with contacts and brand access to support them at every stage of their learning.  
Join our team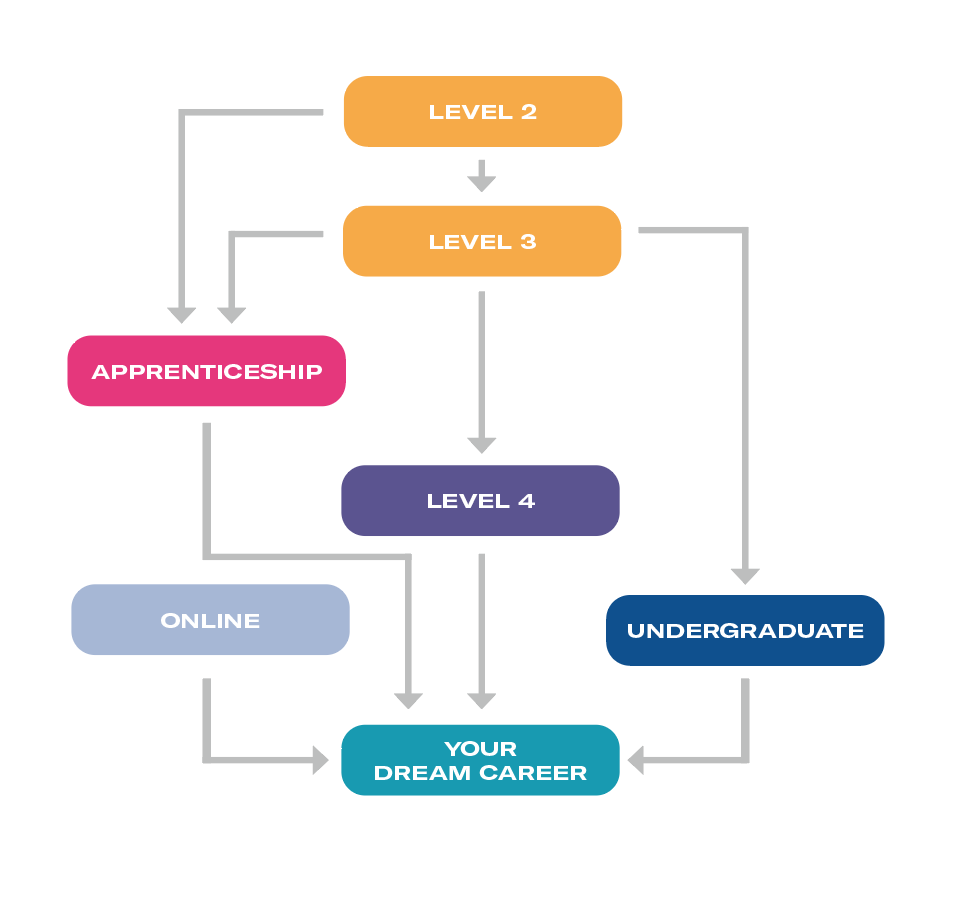 PROGRESSION
YOUR PATHWAY TO A CAREER
Our 16 bespoke courses cover a wide variety of specialisations within the fashion retail industry. Our goal is to make sure that everyone can secure their dream career in fashion.
We teach diplomas at Level 2, 3 and 4, including a 22-week Fast Track course for adults aged 19+. We also have a number of accelerated two-year undergraduate degree courses, which save you time and money compared to a traditional degree. Our brand-new online courses are perfect if you'll looking to retrain and launch a new career in fashion. You could also choose to study on one of our Apprenticeship programmes.
ALUMNI
PROGRESS INTO YOUR DREAM FASHION JOB
At the Fashion Retail Academy, it's our goal to get you to your dream career in the fashion industry. Our courses are designed with input from our brand partners, to make sure we're teaching our students the most relevant and in-demand skills for the job market. Our alumni can be found working in nearly every fashion head office in the UK.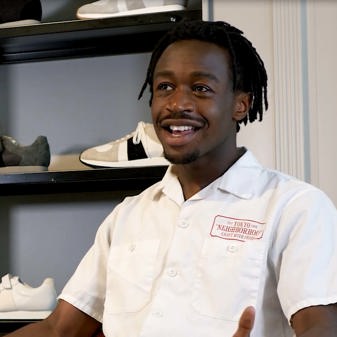 GraduatedBA (Hons) Business Management For Fashion
---
NowCo-Founder of Impossible Objects
"Three years ago, I was a student at the Fashion Retail Academy, on the BA (Hons) Business Management for Fashion course. After graduating, I started working for the wholesale agency that I'd completed a work placement with during my degree. I worked there for around 2 years, and spent the last six months developing my own fashion business, which I've now launched with two business partners!"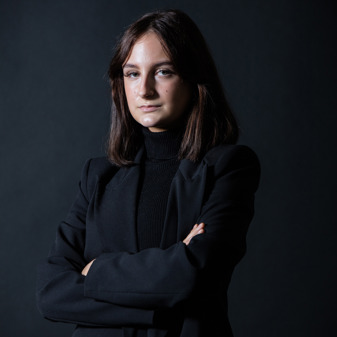 GraduatedLevel 4 Visual Merchandising
---
NowVisual Merchandiser at Jimmy Choo
"Before graduating from the Fashion Retail Academy, I secured a work placement in visual merchandising with Jimmy Choo. I now have a permanent role as a junior visual merchandiser. I'll soon be going on my first trip to Milan for a company presentation and to see the next season's collection. I am super excited!"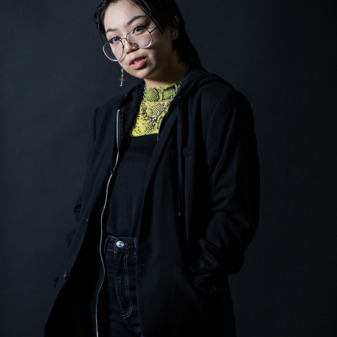 GraduatedLevel 4 Merchandising for Fashion
---
NowAllocator at M&S
"My experiences from the FRA have continually helped me in my merchandising career, for which I will always be grateful. During my studies, I met many industry experts and completed a great work placement, which prepared me for a life in merchandising. With the help of the academy's careers fair and my fantastic tutor, I secured my first job in the lingerie allocation team at M&S."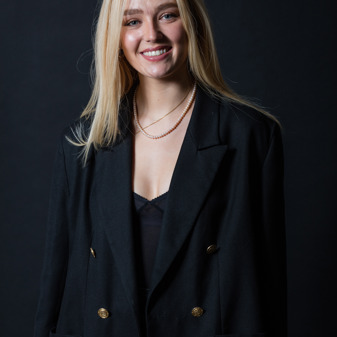 GraduatedBA (Hons) Buying & Merchandising
---
NowMerchandising Admin Assistant at John Lewis
"My time at the Fashion Retail Academy gave me a great deal of personal and professional growth. Resilience, subject knowledge and learning that I am more capable than I believed has helped me land my dream role as a Merchandising Admin Assistant at John Lewis!"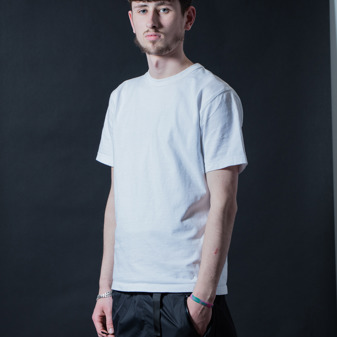 GraduatedLevel 4 Visual Merchandising
---
NowVisual Merchandiser at Alexander McQueen
"My experience at the Fashion Retail Academy was a game-changer. It opened so many doors to me, and now I work for Alexander McQueen!"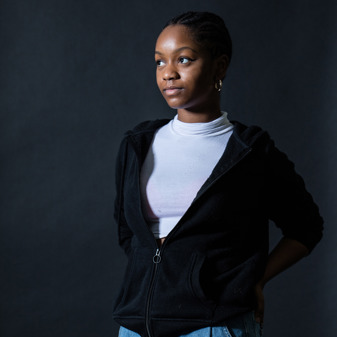 GraduatedLevel 4 Garment Technology
---
NowAssistant Garment Technologist at ASOS
"The Fashion Retail Academy provided me with exciting opportunities to meet industry professionals and participate in work placements and industry projects. These experiences allowed me to begin my career working for a company I love."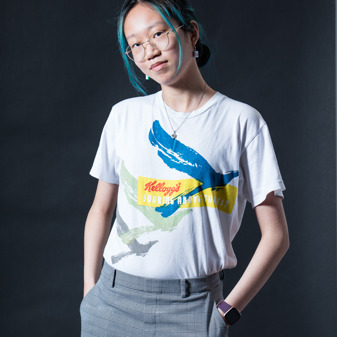 GraduatedLevel 4 Digital Marketing for Fashion
---
NowOnline Production Assistant at Miss Selfridge
"Choosing my course and the Fashion Retail Academy was the best decision I've ever made! The opportunities offered to the students are one-of-a-kind, and the industry contacts I made along the way are the reason I have my job now."