Here at the Fashion Retail Academy, we have a dedicated Events team that provides Information, Advice and Guidance (IAG) support to schools and colleges.
The variety of roles within the fashion industry is vast and exciting, and reaches far beyond the common perception that the sector is limited to fashion design and retail stores. There are a huge number of career opportunities available across both creative and business branches. At the Fashion Retail Academy, we aim to educate as many young people as we can about the fantastic range of employment options available. 
For more information, or to book any of our services, please email events@fra.ac.uk.
Careers support & lesson plan resources
---
Our Outreach Hub has a variety of resources you can use for careers support and lessons plans. We've included presentations, course videos and information from current students and alumni, along with careers advice from industry professionals. Everything is relevant to each of our courses at the Academy.
We've also created a fun quiz to help your students choose which fashion career is right for them. Just email them the link, and they can take part!
You can download resources and share them with your students.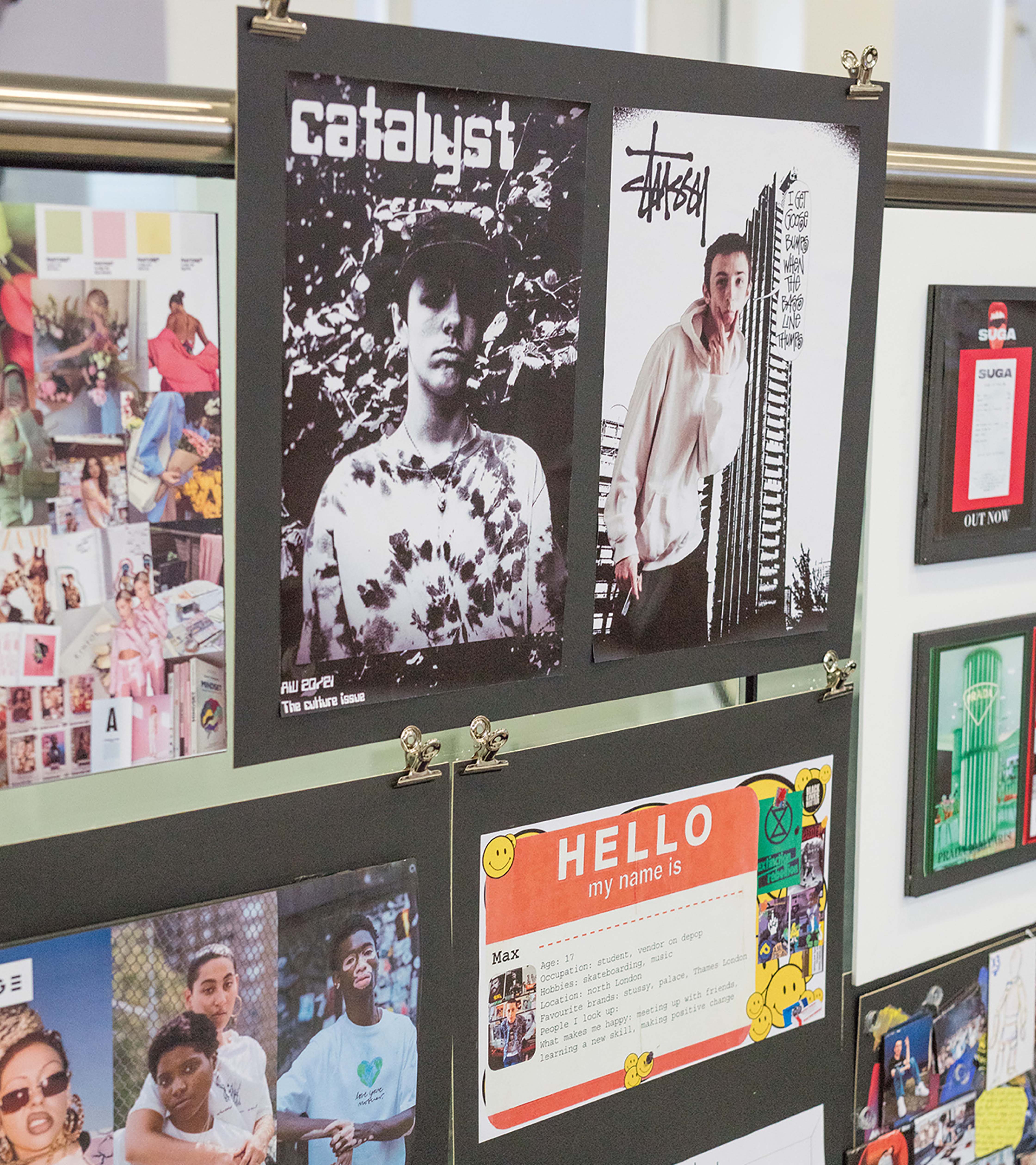 In-Class Workshops
We have a variety of sessions available across all subjects of fashion retail, or we can combine them into one workshop that covers all the career paths available. Each workshop takes around 40 minutes, including tasks and time for questions. We can attend for a full day, or for one bespoke group. We'll need a dedicated space and an overhead projector to deliver our content. 
We can only carry out workshops for schools with 30 or more students with an interest in the fashion industry.  We're not always able to attend schools in person, so many of our workshops are also available to download in virtual format.
Please contact us at events@fra.ac.uk for more details on our workshops.
Careers Advisor Sessions
Once a year, we run sessions at the Academy for careers advisors. We'll update you on the fashion industry, current employment opportunities and give you a range of materials you can use in your sessions with students.
Every quarter, we also send out newsletters with relevant industry news and information about our specialist courses.
Open Days
Throughout the year, we run open days to give students a chance to see the Fashion Retail Academy for themselves. They can meet our staff and current students, join workshops and take a tour of our campus. They can also apply for our courses in-person on the day.


Saturday Club
We run a free Fashion Business programme as part of the National Saturday Club scheme, for young people aged 13 to 16. It's a fantastic opportunity for students to learn more about working in the fashion industry and make new friends in a fun, welcoming environment.
We strongly encourage recommendations from schools for vulnerable or underprivileged young people who may benefit from the programme.
Applications are now open for September 2022. Please fill out a form on our Saturday Club page to apply.
Gatsby Benchmarks
We can help your school or college meet the Gatsby benchmarks.
Learning from career and labour market information & encounters with further and higher education: You can use our PowerPoints to complete workshops on each course.
Encounters with employers and employees & experiences of workplaces: You can download and use videos, testimonials, and career journeys from a range of industry professionals from our Resource Hub.
Addressing the needs of each pupil: We've developed some independent creative projects about fashion retail and design that your students can complete, and we've included links to fashion industry news sites and virtual fashion collections. Our industry quiz also introduces students to the many different career paths within a fashion business.