Our fashion diploma courses take a highly specialised approach, allowing you to build key skills and knowledge in your area of interest. Our courses provide one the fastest routes into the fashion industry, with no prior experience needed!
ABOUT OUR DIPLOMAS
---
From Level 2 to Level 4, we offer fashion diploma courses at a variety of levels from school leavers to 18+. We work with over 140 different retail partners to provide real-world experience and up to date briefs.
Our unrivalled network of retail giants allows our students to build connections within the fashion industry, allowing them to take advantage of expertise and support throughout the course.
We also offer opportunities for some of our fashion diploma students to undertake 3 weeks of work experience in the fashion industry during their course. Our range of diploma courses include fashion design, fashion retail, buying, merchandising and more!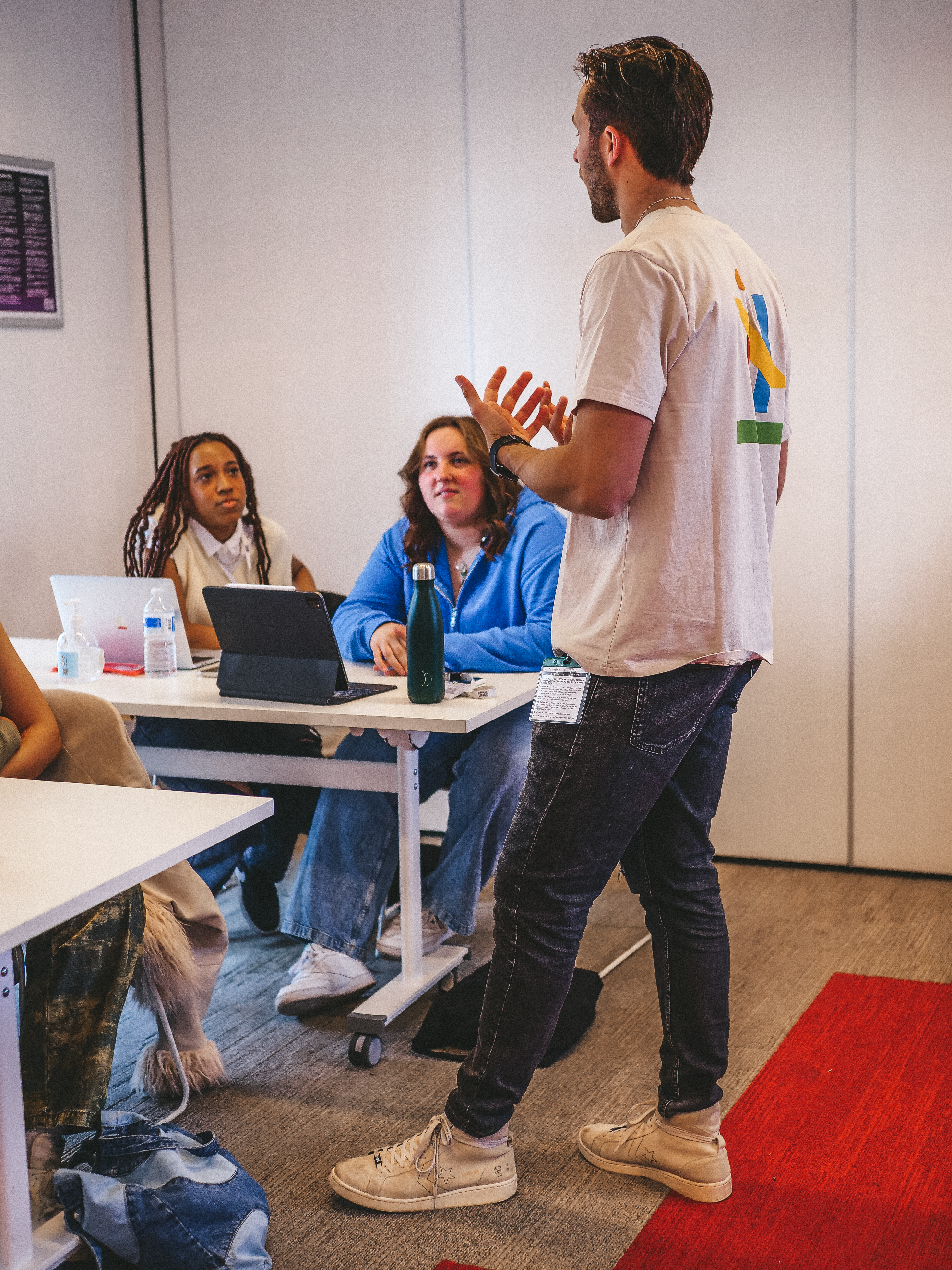 LEVEL 2 FASHION DIPLOMAS
For school leavers 16+, our level 2 fashion diploma courses are equivalent to 4 GCSEs. They provide excellent progression opportunities to our level 3 courses and allow students to explore different areas of a fashion business.
LEVEL 3 FASHION DIPLOMAS
Suitable for school leavers 16+ with 5 GCSEs at grade C/4 or above, our level 3 fashion diploma courses are equivalent to 3 A-Levels. We also guarantee you a spot on one of our level 4 specialist diplomas or one of our undergraduate fashion programmes. 
LEVEL 4 FASHION DIPLOMAS
For school leavers 18+, our level 4 fashion diploma courses are one of the fastest routes into the fashion industry. With a wide range of specialist subjects, over 93% of our students are in employment or further education on completion of their course.
HOW LONG DOES IT TAKE TO STUDY A DIPLOMA? 
---
Our Level 2 and Level 3 diploma courses take two years to complete. Our Level 4 courses are one year.
HOW MUCH DOES A DIPLOMA COST? 
---
16-18 YEARS OLD
If you are 16 to 18 years old on the 31st August and starting a course in September, and you're a UK national or a 'Home' student, your course is free and there are no fees to pay. For more information on the definition of a Home student please visit the UK Council for International Student Affairs website. 
19+ YEARS OLD
If you are 19+ at the start of your Level 4 Diploma course, your fees are £4,220 per year. Please note, if you are 19+, you are ineligible to study a Level 2 or Level 3 at the Fashion Retail Academy.
Advanced Learner Loans are available for students aged 19 or over*. You don't need to have your income assessed to be eligible. You'll only start paying it back once you're earning over £27,295. You'll pay back 9% of anything you earn over this amount. 
For more details about the Advanced Learner Loans and to apply, please visit the government website.
*Advanced Learner Loans are not currently available for Level 4 Data Analytics for Retail.
APPLY NOW FOR our FASHION DIPLOMAS IN LONDON
---
Apply now and start your course with us this September!  
DIPLOMA COURSE STRUCTURE
---
At the Fashion Retail Academy, we structure our timetables over two full days a week. This means you can save money on travel to the Fashion Retail Academy, and you'll have plenty of time to complete coursework, study or work part-time on your free days. 
Alongside your academic learning, you'll gain invaluable first-hand experiences from our industry partners and support in building your professional network. As part of our diploma courses, you'll take part in projects set by our brand partners, which are designed to give you a deeper understanding of the industry and its current challenges.
WHAT DO OUR STUDENTS SAY ABOUT OUR DEGREES?
Phoebe - BA (Hons) Marketing & Communications for Fashion
"It's the best decision I ever made. Thank you Fashion Retail Academy for all of your support and for guiding me through the last two years. I've gained so much knowledge and confidence and I feel ready to begin my fashion career with what I have learnt and the experience I have gained!"
VISIT US OR GET IN TOUCH
---
Our friendly Applicant Services team is always happy to offer advice and answer any questions you have about studying with us. You can reach them by emailing info@fra.ac.uk or by phoning 0300 247 0039.
You can also visit us in person on one of our informative Level 2 and Level 3 Open Days! 
*As long as you are at least 16 and a UK resident at the start of your course
WE'RE OFSTED OUTSTANDING
Don't just take our word for it – Ofsted has rated us as an officially outstanding college. Their report identified six areas of excellence.
SKILLS DEVELOPMENT
Learners develop the highest-quality, industry-relevant skills.
EXPERIENCE
A rich, varied curriculum and superb learning facilities.
TEACHING
Teaching is of the highest quality.
OUTCOMES
Progression into employment is exceptional.
INDUSTRY LINKS
Outstanding partnerships with employers and the fashion retail industry.
ACHIEVEMENTS
The achievement of learners is very high and for adult learners is exceptional.