We consider you an adult learner if you're over the age of 19 when you start studying with us. 
We understand you may have breaks in your education for many reasons. You might be looking to retrain and start a career in an industry you're truly passionate about, or want to upskill from your existing role in fashion. You might also be wanting to restart your career after some time off.  
We welcome students of all ages and backgrounds on our courses. We recognise that adults returning to education are some of our most successful students, bringing attributes and skills they've gained through employment and other life experiences.
OUR COURSES
---
All our courses are taught over two full days a week, meaning you can continue to work part-time whilst you study. 
Undergraduate Degrees
Our accelerated undergraduate degrees take just two years to complete, instead of three. We deliver our degrees over three teaching semesters a year, instead of the traditional two. Studying on one of our accelerated courses will save you time and money compared to a traditional degree format, without compromising on your education. 
Level 4 Diplomas
Our Level 4 specialist higher diplomas are an excellent degree alternative. These are one-year programmes that prepare you for a particular role or department at a fashion brand. Just like our Fast-Track courses, all our Level 4 diplomas come with our Level 4 Job Guarantee. 
Online Courses
If you can't travel to London, you can even kick-start your career in fashion from the comfort of your own home. Our online courses fit perfectly around your other commitments and you can keep working full-time whilst you study.
ENTRY REQUIREMENTS FOR ADULT LEARNERS
---
We review each application individually. We welcome applications from those working in employment who may not have the academic qualifications we have specified but can demonstrate they have the experience and ability to be successful on our courses.
If you don't meet our entry requirements or have been out of education for several years, we recommend that you contact our Admissions team to discuss your personal circumstances. Send an email to admissions@fra.ac.uk or call 0300 247 0039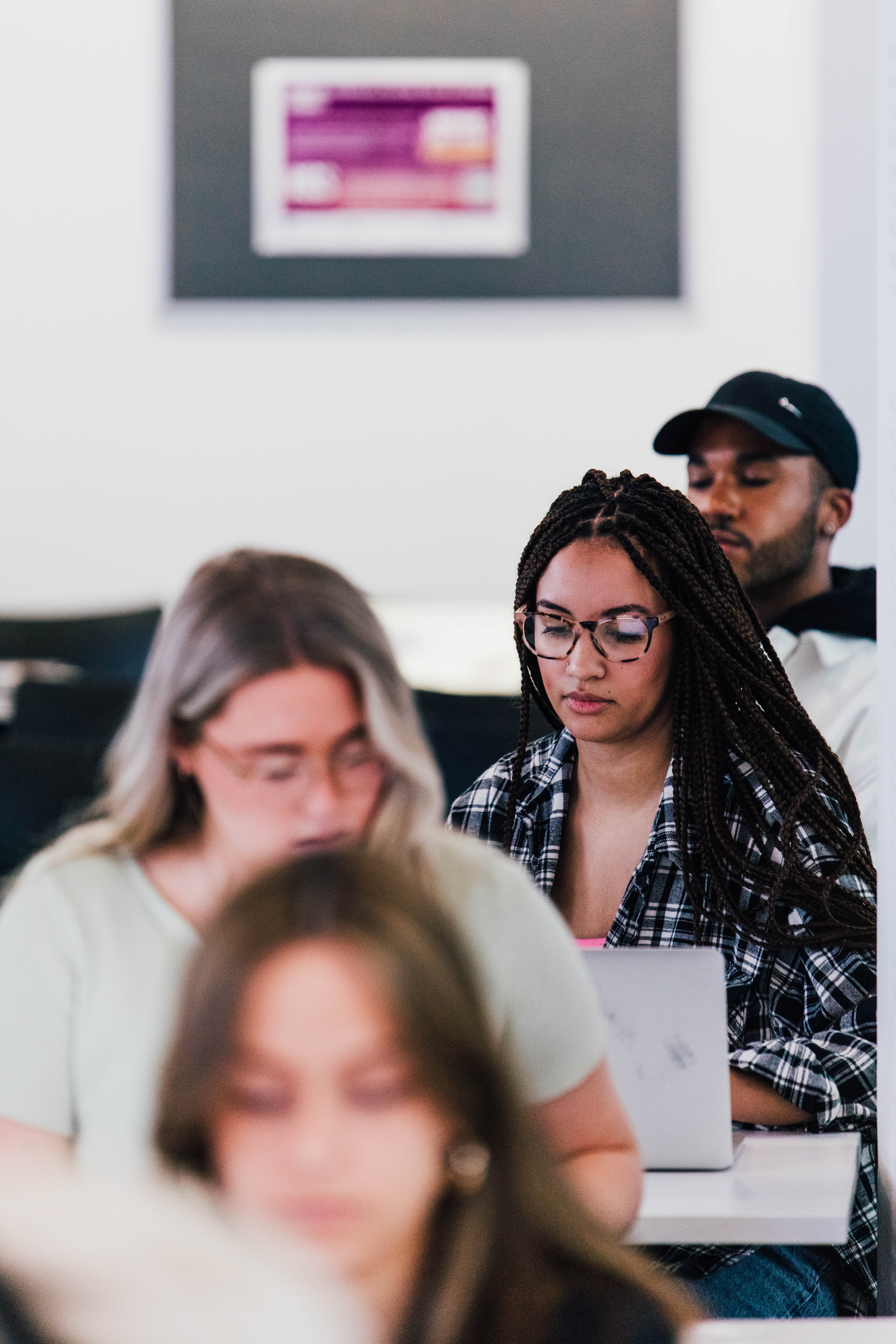 FUNDING & Support
---
Returning to study as an adult can present its own challenges. At the Fashion Retail Academy, we have lots of support available for our adult learners. 
WELLBEING
Our Wellbeing Team offers all our students personalised mental health and wellbeing support, considering each individual and their specific needs. All our services are free for students to access. 
FUNDING YOUR STUDIES
You may be eligible for funding support or loans from the government to help cover the costs of studying with us.
You could get a Student Loan to help fund your undergraduate degree
You might be eligible for an Advanced Learner Loan, if you choose to study one of our Level 4 courses
See our Fees & Funding page for more information
ADULT LEARNER OPEN EVENINGS
---
We hold exclusive Level 4 & Undergraduate Open Days for adult learners. We usually hold these on weekday evenings after the work day has finished. 
Our central London location means we're extremely easy to get to. We're just a few minutes' walk from Tottenham Court Road, Oxford Circus and Goodge Street tube stations. 
Visit our Open Days page for more information, and to register for upcoming events.
Undergraduate Degrees
---
Our accelerated, two year undergraduate degrees save you time and money by condensing your learning into two semesters instead of three
Postgraduate Courses
---
Our Fast-Track diplomas are perfect for those looking to break into fashion after studying or working in an unrelated industry. In this 22-week conversion course, you'll learn everything you need to secure a role at a fashion brand and launch a brand-new career. Our Level 4 Fast-Track courses provide some of our fastest routes to a job in the fashion industry, and all come with our Level 4 Job Guarantee.
Level 4 Fast Track Buying & Merchandising is a condensed, 22-week course that will prepare you for entry-level roles as either a Merchandising or Buying Admin Assistant. This is the perfect choice for those looking to upskill or retrain whilst continuing to work part-time. It's also a great conversion course for those with an undergraduate degree looking to quickly enter the fashion industry.
Level 4 Diplomas
---
Specialist higher diploma courses are a great degree alternative, preparing you for an entry-level industry role in industry in just one year.
ONLINE COURSES
---
Study remotely from the convenience of your own home, around other commitments, with our brand-new online courses
My first career was in banking, but I always knew that I wanted to work in fashion. After a brief career break, I found the Fashion Retail Academy. My overall experience has been really great, everyone was really welcoming. I've not quite finished my course yet, but I've already started my first full-time job in fashion as a Merchandising Admin Administrator for Whistles!
Lena
Level 4 Fast Track Buying & Merchandising and MAA at Whistles
Any time is the right time to change your career. Studying at the Fashion Retail Academy has shown me I'm really passionate about fashion and it's the industry I want to work in long-term. I just had a call from ASOS offering me a job as a Buyer's Admin Assistant - that's the reason I enrolled at the Fashion Retail Academy! 
John
Level 4 Fast Track Buying & Merchandising and BAA at ASOS