At the Fashion Retail Academy, it's our goal to support our students all the way to their dream job. You'll even have access to the platform after you've left and become part of our alumni.
Our dedicated FRACareers team has a range of services, from personalised sessions to classroom support, all designed to help you progress into employment or further study.
Choosing your career
Planning your career path is key to your future success. Our careers coaches have 121 appointments available to book every weekday between 10am and 4:30pm to help you decide what is the next best move for you, whether you are choosing between a job role or University.
Every year in May, we run our Industry Careers Fair. This is a fantastic opportunity to meet major brands and find full-time or part-time employment.
Every week, you will have exclusive access to the latest job vacancies at industry-leading brands on our jobs board throughout your studies and after your graduate.
Job Applications
The world of job hunting can be tricky to navigate, but our careers team are here to help. You can get personalised support from our careers coaches with anything from finding part-time work to writing your CV.
Our digital FRACareers platform is a valuable resource at your disposal. Along with CV and cover letter building software, it gives you access to CV360. This specialised software scores your CV and gives you instant feedback, highlighting errors in spelling and grammar, and making suggestions for formatting and structure. It even shows where your CV might not pass the Applicant Tracking System software used by the industry.
You can also use Interview360, an interview simulator with real-team feedback on your performance.
UCAS Support
Applying for university can be a daunting experience. Our careers team are experts on the process, and they have plenty of help and advice to get you into your first choice university. They can help you decide which courses to apply for, show you how to navigate the UCAS system, and help you write an impactful personal statement to secure your offers. Our team will check your personal statement to make sure it's of the highest standard.
Boosting your skills
Our careers team will train you in the vital professional skills for today's job market. We'll help you create a strong online portfolio and successful LinkedIn profile. You'll have access to our e-learning portal, so you can boost your skills, take aptitude tests and complete career assessments any time you like.

We also run our You 2.0 Assessment Centre Bootcamp every year, where we'll show you the key skills you'll need to impress in interviews and assessment days.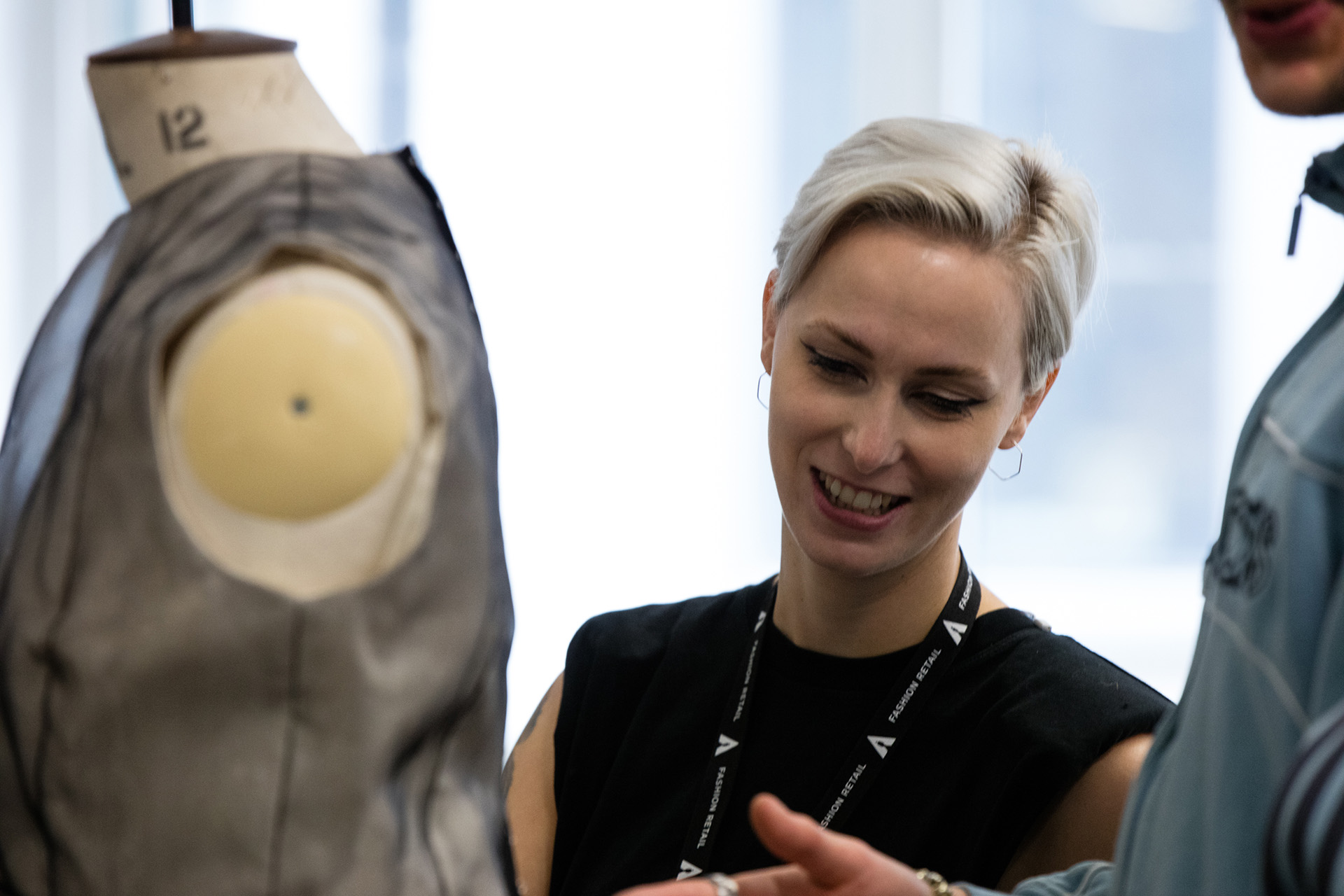 Build your professional network
We know how important it is to build your professional network. We provide many opportunities throughout the year to learn valuable workplace skills from industry experts, so you'll know how to get noticed by brands and set yourself apart from the competition.
The FRACareers service helped me with focus on improving my personal skills. They also provided great guidance and job opportunities!
Level 3 Fashion Retail
The FRACareers team helped me understand that anything is possible, if you have a logical plan! They've as helped me to become more confident, and aware of my own strengths and weaknesses."
Level 4 Garment Technology
The team showed me the most important steps for writing a good CV. Everything I've learnt has been very useful, and I will take what I've learnt into my future career.
Level 4 Fashion Business (with Marketing)
Join the Alumni
Our support doesn't end after you've completed your course; you can still benefit from being part of the FRAmily. You can access support from our coaches for 12 months after you leave and browse our jobs board for the rest of your career!