This month, our Level 3 Fashion Design students visited the Barbara Hepworth: Art & Life exhibition at The Hepworth Wakefield.
Over several weeks, the seven groups each visited the gallery to gather inspiration for their Circular Forms project. They'll be using their research of her art to create their own clothing designs.
Dame Jocelyn Barbara Hepworth was born in Wakefield in 1903. She became internationally famous for her modern sculptures and a central figure in the Modernism art movement. She died in 1975.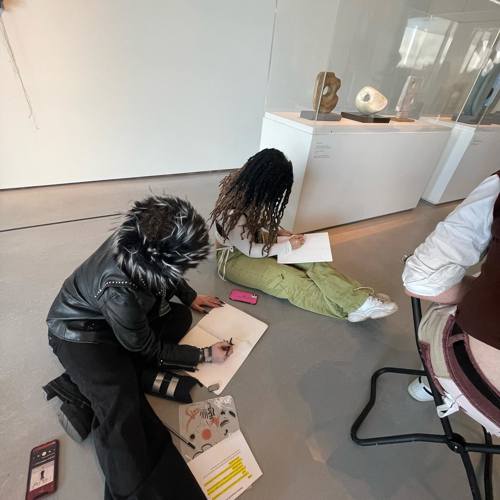 The Barbara Hepworth: Art & Life exhibition celebrates The Hepworth Wakefield's 10th anniversary. It features some of her most celebrated sculptures, alongside rarely seen drawings, paintings and fabric designs. The exhibition also explores how she was inspired by her interests, including music, comprising music, dance, science, space exploration, politics and religion, as well as the events in her personal life.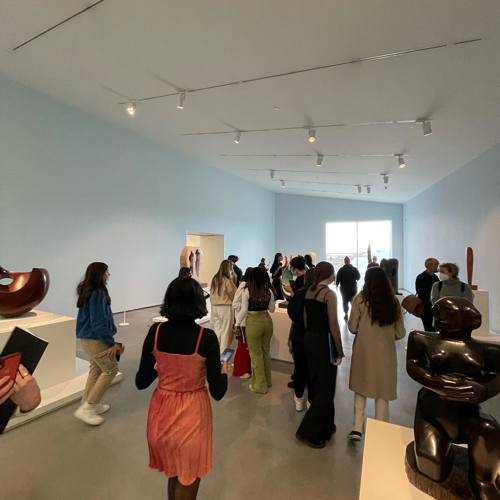 Studying our Level 3 Fashion Design diploma, you'll learn key skills including fashion illustration, pattern cutting and garment construction. The two-year course is equivalent to 3 A-Levels and worth up to 168 UCAS points. It's a great first step to a more specialist undergraduate degree or Level 4 diploma!
Latest News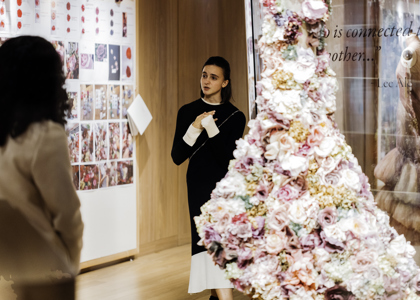 Last month, our Level 3 students visited the 'Roses' exhibition at Alexander McQueen's Bond Street store.
15th November 2021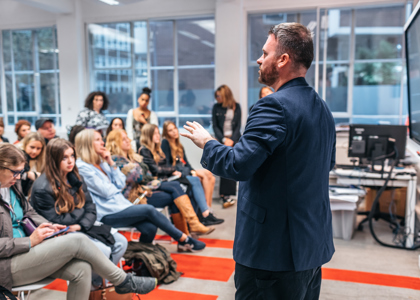 One of the most frequent questions we get asked by prospective students is whether they should study our Level 3 Fashion Design or Level 3 Fashion Retail course.
1st November 2021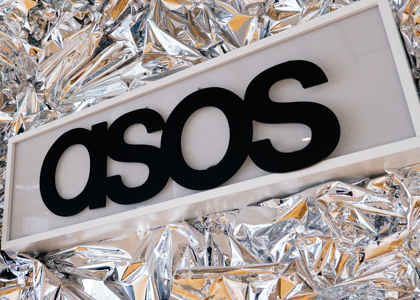 Last month, we headed out to Mornington Crescent to visit Megan Johnson, one of our FRA Industry Mentors and Established Footwear Designer at ASOS. She told us the inside story on working for ASOS, designing shoes and how she supports FRA students!
6th October 2021