Kickstart your career in fashion from the comfort of your own home with our brand-new online courses.
Combines three hours of live lessons with six hours of independent study per week
Study remotely from the convenience of your own home, around other commitments
Courses designed by industry partners to propel graduates into a career
ABOUT OUR COURSES 
---
Our specialist online fashion courses have been developed alongside our industry partners to fill emerging job roles and gaps in the fashion industry. We'll teach you the in-demand skills brands are looking for and supercharge your career in fashion retail.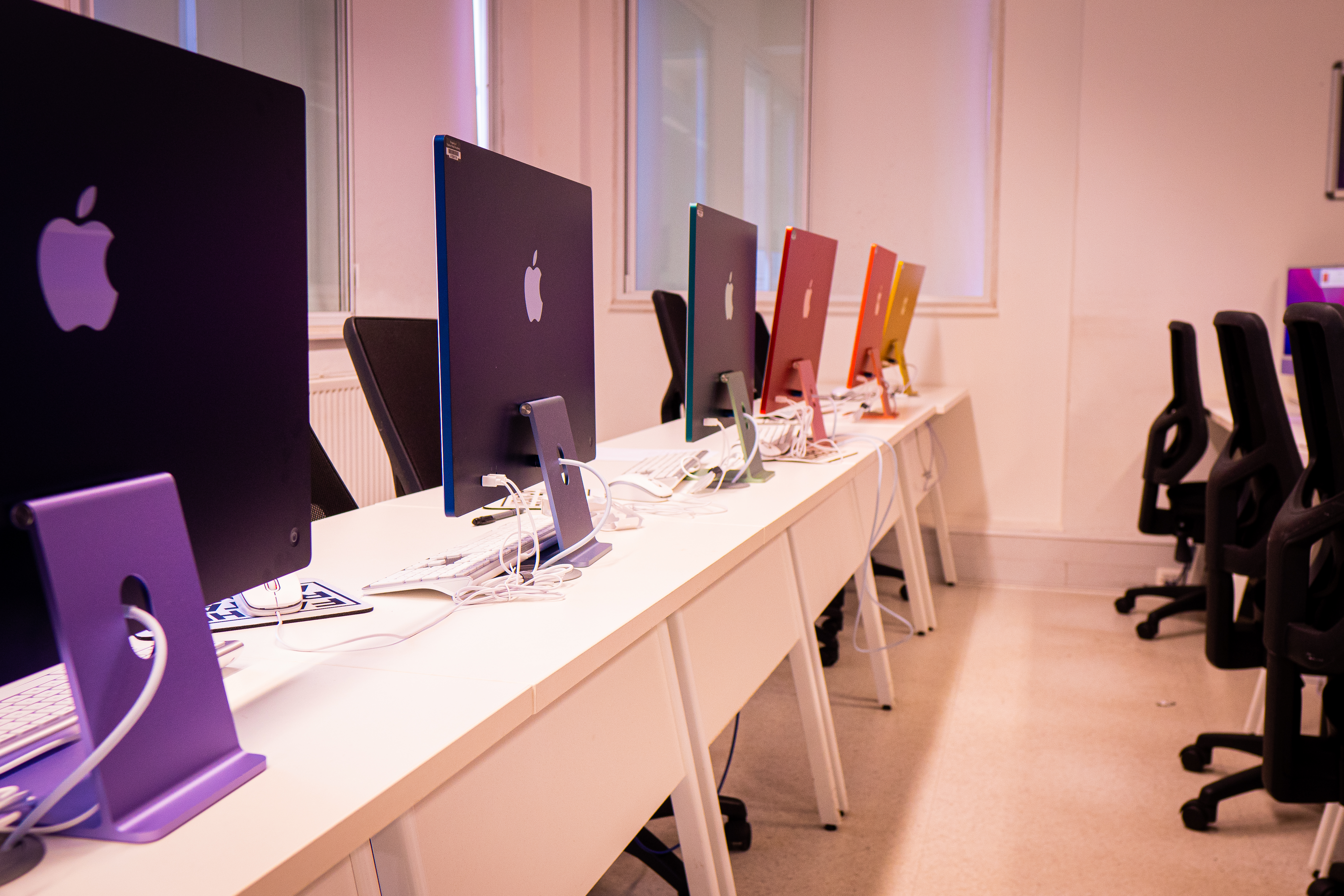 HOW MUCH DOES AN ONLINE COURSE COST? 
---
Buying & Merchandising: £2,100
Data Analytics for Retail: £3,100
UX/UI Design: £2,100
Fashion Business & Retail: £2,100
When you sign up for your course, you'll need to set up a payment plan to secure your place. 
Payment Options:
Two Payments of 50% each
Six monthly payments
Full Payment upfront
0% interest payment plans are available.
The first payment is due before the start of your course. 
(Tuition fees are subject to change - the fees due are effective at enrolment.)
APPLY NOW FOR our ONLINE COURSES IN LONDON
---
Apply now and start your online course with us this September!  
ONLINE COURSE STRUCTURE
---
Our online courses are designed to ensure that you can complete your studies on your schedule. 
You'll need to attend one live lesson a week (in the evening, GMT) and complete 4-6 hours of individual study each week of the course. There will be a discussion session once a fortnight, and you'll be able to book monthly meetings with your industry mentor, arrange tutorials with the course leader, and access advice and guidance from the FRACareers team.
VISIT US OR GET IN TOUCH
---
Our friendly Applicant Services team is always happy to offer advice and answer any questions you have about studying with us. You can reach them by emailing info@fra.ac.uk or by phoning 0300 247 0039.
WE'RE OFSTED OUTSTANDING
Don't just take our word for it – Ofsted has rated us as an officially outstanding college. Their report identified six areas of excellence.
SKILLS DEVELOPMENT
Learners develop the highest-quality, industry-relevant skills.
EXPERIENCE
A rich, varied curriculum and superb learning facilities.
TEACHING
Teaching is of the highest quality.
OUTCOMES
Progression into employment is exceptional.
INDUSTRY LINKS
Outstanding partnerships with employers and the fashion retail industry.
ACHIEVEMENTS
The achievement of learners is very high and for adult learners is exceptional.