Although online shopping has become increasingly popular over the past few years, many of us still favour browsing in-store. As customers, we like to experience the product for ourselves, whether that means testing how comfortable a sofa is, or trying on a dress we're not sure about. In a physical shop, we have the opportunity to see how it looks and feels, before making our decision. 
How the shop itself is presented is key to attracting customers in the first place, and can make a huge impact on sales. This brings us onto retail merchandising and why it's so important.
What is Retail Merchandising?
Retail merchandising refers to the practice in the retail industry of organising products and services to highlight their features. It works to make merchandise look more appealing and encourage shoppers to buy more than what they initially needed. 
Successful retail merchandising shouldn't be obvious and should go unnoticed by shoppers, but still focus their attention. It requires careful planning, implementation, management, and analysis.
Why is Retail Merchandising Important?
Merchandising plays a critical role in the success of your business, and it can be an effective tool that gets the customer closer to making the purchase. It will help encourage customers to choose to shop in your store, rather than opting for one of your competitors. Some of the most important results of retail merchandising include:
Higher total sales
Higher degree of customer engagement
Improved customer satisfaction
New customers
More efficient inventory turnover
Creating an Effective Merchandising System
Most companies now use digital merchandising software to manage in-store merchandising. The software can help with the distribution of tasks, reporting, employee performance, communication, and transparency. It enables businesses to effectively adjust operations in response to changes. 
What to Consider When Creating Your In-Store Plan
Think About your Layout
Consider how you want your customers to move through the items. Make the store visually appealing and ensure the products are well-spaced so that customers can move around comfortably.
Plan for a Maintained and Well-Stocked Space
Implement a planning system that is geared towards limiting out-of-stocks, increasing margins and minimising markdowns. Keeping the shop clean and well-stocked will improve customer satisfaction, so a shelf-stocking system and cleaning schedule could be a good idea.
Research Customer Needs
Find out what your customers want to see in your shop. Once you know what your customers are looking for, you can plan the layout and groupings accordingly.
Make Regular Updates
Updating your products regularly will keep your store feeling fresh, and customers will like the variety. You might want to alter your products depending on what time of year it is, for example, in a clothing store you should display your cold-weather knitwear in winter and beach-wear in the summer.
Keep Budgets in Mind
It's important to take budgets into consideration when making your plan. Think about the budget for lighting, signage, props, and fixtures.
How Long Does it Take to Merchandise a Shop?
How long it takes to merchandise a shop can vary depending on the circumstances. Larger chains will have specialised teams, whose job it is to organise the areas of retail merchandising. However, small businesses may struggle to put together an action plan for merchandising, and could benefit from using professional merchandising services. 
What are the Elements of Visual Merchandising?
Visual merchandising includes everything a customer sees in-store. It should also connect to the online shopping experience to give customers a consistent experience both online and physically in the store. Visual merchandising isn't exactly the same as retail merchandising, but it is part of the broader marketing strategy. The most important elements of visual merchandising include:
Colour
Your choice of colours can help to create a visually appealing display for your customers. Whether it's the colour of the product itself or the packaging, you want it to catch their eye and attract their attention. Colours on the walls or surrounding area of the display should also complement the product.
Interior Signage
Use powerful signage to demonstrate the advantages of buying a product. Directional signage should also be used to make sure your shoppers can find things, and easily navigate the space. Generally, customers will make their way through the store clockwise, so avoid placing your directional signage anti-clockwise. 
Other types of signage include informative (such as the checkout or toilets signs) and invitational (which should be used to entice the customer).
Use of Space
Be clever with how you use your empty space, and don't let it go to waste. You can use the space for signage providing customer testimonials with their details.
Creating a Focal Point
Make sure your customers can easily view the hotspots and merchandise through display positioning and lighting. 
Lighting
Lighting will not only help your customers find their way around the shop, but can help to create a mood and atmosphere. People like to shop in bright, well-lit stores, as opposed to poorly-lit and dim ones. Lighting in fitting rooms can also help increase the likelihood of the customer purchasing the product.
10 Top Tips for Successful Merchandising
Track Each Strategy
Track your strategies and consider how effective they are. This can help you reassess future plans.
Samples and Demonstrations
Depending on your products, you could offer free samples. For example, giving out perfume or tasting samples. Electronic shops could set up a demonstration, encouraging customers to try products. 
Evoke Happiness
Create a positive and upbeat atmosphere by using photos of people or animals, as well as warm colours. 
Ask for Customer Feedback
Customer feedback is a great way of knowing what your shoppers want. You could ask them to rank the store, as well as encourage them to fill out a survey to see if there is anything else they want to see in there.
Design Social-Friendly Merchandising
Brand loyalty and product exposure can drive product sales, and social media offers a great way to expand this. You can stay on top of trends and the values that drive them to buy your product.
Start with the Front
Make sure the entrance is inviting and sets the tone for your store, so customers know what to expect. 
Create Divisions
Visual barriers that separate departments can make the store appear more intimate. It's also important to ensure the relationship between different displays is made obvious. 
Group Products
Grouping is an important part of retail merchandising. Try to group items in a way that will be easy for customers to find. For example, placing all your clothing in one area, and household items in another. This will help user experience, as they will easily be able to locate what they are looking for.
You should also make sure your items are accessible and easy to see. Consider positioning your most popular products at eye level to increase sales.
Item Placement
As well as grouping your products, think about where exactly in the shop you're going to place them. Feature your most popular and best-selling products at the front of the shop, as shoppers can become bored and lose interest as they move around the shop, so it's important they see these straight away. 
It's also a good idea to put your sales items toward the back, so customers have to travel and see other products in order to reach them.
Display Promotions
Display the information of your sale or promotion clearly, so it can be seen by the customer. This will increase the chances of your customer purchasing the item.
Study at Fashion Retail Academy
Here at Fashion Retail Academy, we offer a range of courses, including Level 2, Level 3 and Level 4 qualifications, as well as online and undergraduate courses, and apprenticeships. 
Our Level 4 Merchandising for Fashion course teaches both the creative and analytical skills you will need for a career in merchandising. You'll learn to work alongside designers and buyers, and develop the employability skills you'll need for an entry-level role in fashion.
We also run a Level 4 Visual Merchandising for Fashion course, which explores what it is to be a visual merchandiser. Throughout the course, you'll learn how to drive sales through product placement and design exciting physical and digital spaces. 
If you think a role in retail merchandising is right for you, take the first step and study with the Fashion Retail Academy. If you have any questions about the courses on offer, send us an email at info@fra.ac.uk. 
Latest News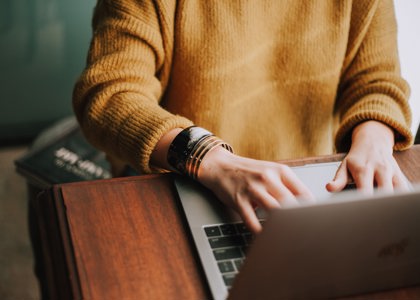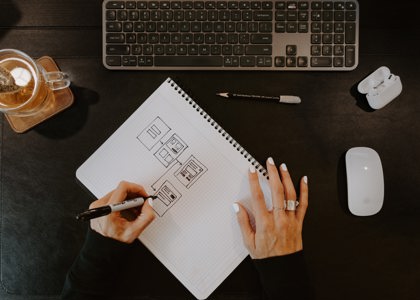 Fashion and UX design have more in common than you may think. Discover where their similarities lie and how they can benefit one another!
31st January 2023