TRAID x FRA. Sustainable pop-up shop opens, London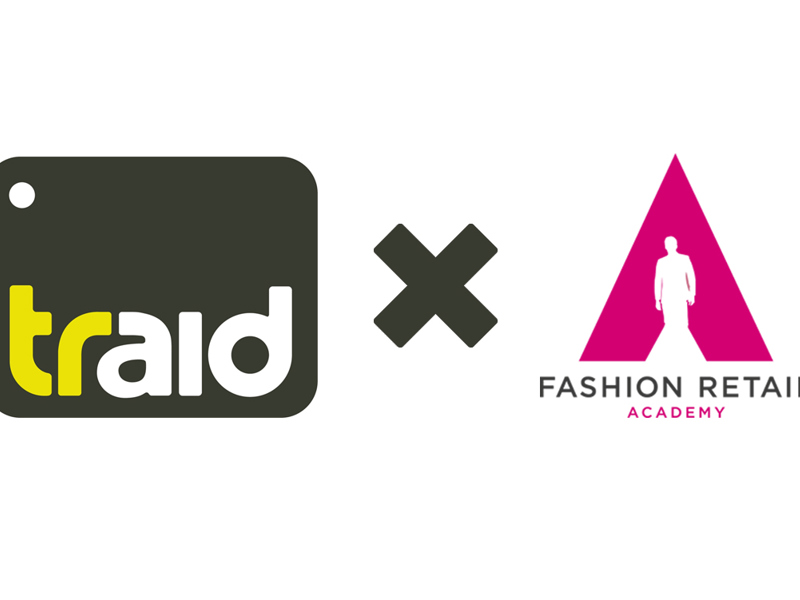 Open Monday 29th January – Friday 2nd February 2018
11am – 3pm, Rathbone Place, W1, London
Students from the Fashion Retail Academy collaborate with TRAID to create a sustainable fashion pop-up shop in the heart of retail land
Level 3 Fashion Retail students have teamed up with fashion reuse charity TRAID to utilise the FRA's central London premises to sell second-hand womenswear and menswear, vintage, shoes and accessories to showcase truly sustainable fashion this January. 
150 students were set a project brief by TRAID to create positive change in the fashion retail industry by creating, marketing, stocking and merchandising a pop-up shop run by the students which only sells second-hand pieces.
Every sale made will be donated directly to TRAID, who aim to stop fashion waste and support projects to stop abuse in the supply chains which make our clothes.
Jason Forrest, FRA Business Retail Lecturer said, "As part of our Level 3 course at the Fashion Retail Academy, importance is placed upon educating students about sustainability within fashion, to make a positive contribution to the future of the industry and our planet. This is the second year we have partnered with TRAID to raise awareness of this key issue to both the wider FRA student body and our local community."
To understand why positive change in the fashion retail industry is urgently needed, the students worked with TRAID to investigate the impacts of every stage of garment production from the cotton fields to  garment factories, on the environment and the people who make our clothes.
At the other end of the supply chain, the students also explored the growing problem of consumption and disposal driven by a fast fashion model responsible for normalising huge volumes of fashion waste and wardrobes full of unworn items. 
To gain an insight into the scale of fashion waste, every student visited TRAID's warehouse in London where thousands of tonnes of clothes and shoes are sorted for reuse and resale in their charity shops. Here, huge volumes of clothes are put back into circulation which would otherwise have been thrown into landfill or incineration, or left unused. Extending the life of the clothes we already have is one of the most environmentally beneficial things we can do to reduce our fashion footprint.
Sarah Klymkiw, Education Officer at TRAID said, "These young people are the future of fashion retail and will be making decisions as buyers, garment technologists, designers and managers which could shape the fashion industry for the better.  By running a pop-up shop in Central London stocked with curated second-hand pieces, students will gain first-hand experience on how to address sustainability issues by embedding them into business practice."
Visit TRAID x FRA at Rathbone Place, London, W1 between 11 – 3pm, Monday 29th January – Friday 2nd February 2018.
Notes to editors
Contact Leigh McAlea at the TRAID press office 020 8733 2585
The TRAID X FRA Pop Up Shop will be open Monday 29 January – Friday 2 February, 11am – 3pm, Rathbone Place, W1 selling high quality second-hand clothes, vintage, shoes and accessories.
150 students at the Fashion Retail Academy were involved in the project as part of the Level 3 Diploma or Extended Diploma in Fashion Business and Retail
This is the second year FRA students have partnered with TRAID to run a pop up shop and in February 2017, raised nearly £1,000.