Clearing: How to get a head start in 5 simple steps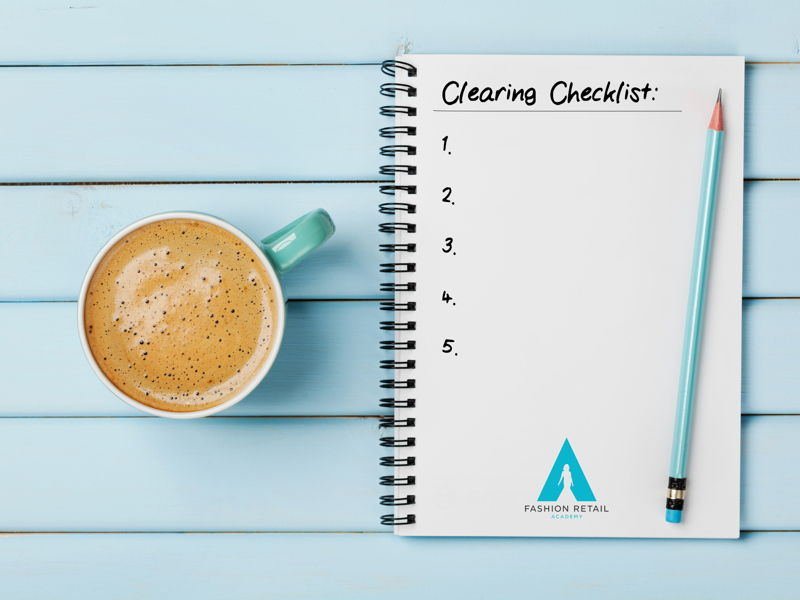 If you didn't quite get the grades you were hoping for, or you've changed your mind about the degree you'd like to do, don't worry. Clearing is a great way to ensure you can still secure a university place. Clearing is how universities fill up places on their courses, so is definitely worth considering if you've been left without any offers. In fact, over a tenth of students found their place through Clearing in 2017.
You may not have expected to follow the Clearing process, though, so it can understandably feel like a daunting time. Here are our key tips on how to give yourself the best chance, and how to make Clearing work for you.
Don't panic!
First of all, keep calm and understand that you're not alone. Approximately 130k students are placed during Clearing, so know that there are others in the same boat as you. It may be worth joining a forum or message board to talk to others going through the same thing, such as Student Room. Swap experiences, exchange tips and tricks and meet new people. Who knows – you might even get chatting to a future course mate.
Next, it's time to get organised. The more prepared you are to take on the Clearing process, the calmer you'll feel. Your original choice may not have worked out, but it doesn't mean you should accept the first Clearing place that comes along. University is where you'll spend a minimum of two years, so it's worth taking the time to make sure your next decision is the right one.
Be prepared
This year, results day will be on 16 August, so for most people, this is when Clearing 2018 starts.  Most activity takes place on a-level results day so don't delay in making your clearing choices. Be prepared by ensuring you have all of your application documents in order, like your UCAS number and results.
Make sure you know which universities offer Clearing spaces.  If you choose to enter Clearing, you'll need to call these universities. The process could be as simple as giving your UCAS number and grades, or you might be expected to undergo a mini interview for the course. This is nothing to feel intimidated by, but it's a good idea to revise some basic facts about your chosen university and the course details. Make sure you have paper and a pen during the call, as you're likely to be given lots of valuable information.
Research other unis and course options
You might have had your heart set on a particular university, but if you didn't receive an offer, it's worth researching other options to increase your likelihood of landing a university place. If you go back to your five original choices during Clearing and they won't accept your grades, it's time to go with your backup plan.
Begin by making a shortlist of possible universities. First, make sure they offer Clearing places – this should be obvious by their website. Take a note of all of their Clearing phone numbers for quick reference. It's also a good idea to follow them on social media to find out about vacancies real-time. Concerning courses, consider whether there are any which are similar in content that you might also be interested in.
Consider another path
If nothing else is appealing to you, perhaps it might be time to think about a different route. You might choose to take a gap year instead, to get some experience in the real world and take stock of what you might really want to do. Alternatively, you could spend a year working somewhere closer to home to gain new skills, which might signpost the way to an alternative career.
If you're still set on university, widen the net of what you'd like to study. If you aren't already, consider one of our fashion degrees in business management, marketing or buying and merchandising.  Our degrees will teach you plenty of transferable skills which you can then apply to other disciplines. Unlike traditional universities our degrees are condensed into two years to save you time and money. If you originally wanted to study business or economics, our business or marketing degree may appeal to you. You'll also get unrivalled opportunities within industry which include head office work placements, your own industry mentor, workshops, masterclasses and a guaranteed interview or assessment on graduation. Apply from 104 UCAS points.
Finally, follow these dos and don'ts
There are lots of little things you can do to make the Clearing process not only easier but more enjoyable and stress-free, too. Firstly, keep the period around results day clear to ensure you're not on holiday or busy when you might need to make Clearing calls. Surround yourself with people in the same situation or those in the position to give you advice if you have to make quick decisions, such as a personal tutor or your parents. Do make sure though that you always make calls yourself.
We would recommend going into school to collect your results physically so that you'll have a tangible copy of your grades and UCAS points breakdown – it's likely you'll need these for Clearing. Most importantly, don't give up on your dream of going to university. For many, Clearing is just the first step in a prosperous and exciting university life.
Click here to discover more about our fast track degrees and our clearing process.