UCAS Extra - what are my options?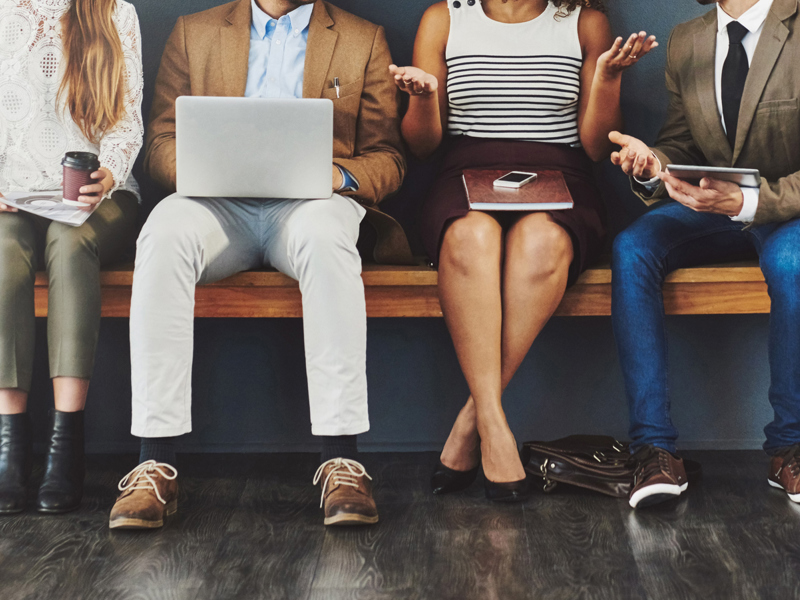 UCAS – what are my options?
We know that applying for your further education place can sometimes feel like a lengthy, intimidating or confusing process. That's why we've put together this handy blog post that you can use as your reference guide for all things UCAS.
Whether you've not applied yet, haven't had any offers, or just need help refining your choices, read on.
I don't have any offers. What should I do?
Applied to all five of your choices, but haven't had any offers? Or maybe you're revaluating whether you made the right decision? UCAS Extra is a new scheme which allows you to add another choice into your application before clearing opens, meaning you've still got a chance to make it onto your dream course. You can apply through UCAS until the 4th of July.
To do this, simply log in to UCAS Track, and if you're eligible, you'll see UCAS Extra as an added button. You can apply to one course at a time. If you're considering applying to the FRA, you can look for us and browse the courses we offer through Extra using the UCAS course search function.
Help! I haven't applied yet.
Don't worry. If you want to start studying in September 2018, there's still time to apply. The final deadline for all UCAS main scheme applications is the 30th of June. Even if you have lots on your plate and end up missing that date too, you can still apply, and you'll be put straight through to Clearing (you can learn more about Clearing and what it means to you here).
To find out more about the two year fast track fashion degrees we offer here at the FRA click here.
Tell me more about UCAS Extra.
You are eligible to apply to us through Extra if you weren't accepted by any of your choices, or if you chose to decline them. There aren't any added fees, and you'll be able to monitor your application in the same way using UCAS Track. Keep in mind that you can only use Extra if you've already used all five of your original choices and don't hold an offer. You can only apply to one institution at a time so use your application carefully. You will receive a decision within 21 days.
If you still have outstanding applications, you'll need to wait for an offer. If you've changed your mind about the course or institution you applied to, you can always simply cancel the application in UCAS.
When you use Extra, you won't be able to upload a new personal statement. Therefore, if you're applying to a course through Extra that's different from what you initially wanted to do, it may be worth contacting the university or college. That way, you can offer to send them a revised document that's more relevant to what you want to study.
I've submitted less than five choices. What happens now?
If you haven't accepted a place yet, you're free to add options at any time to bring that total up to five and increase your chances of getting into your desired course. We know that sometimes it takes time to come to the right decision, so at the FRA we're happy to receive applications after the initial deadline and will consider them fairly. It's worth keeping in mind though that we will accept applicants on a first come, first served basis and many of our popular courses tend to fill up fast. To avoid disappointment and get the best head start in your career, it's worth applying to us as soon as you can.
Why apply to the FRA?
We're thrilled that you're considering the Fashion Retail Academy for your future. We're an employer-led academy based in Central London. What makes us different are our industry connections – since 2005, we've partnered with the fashion retail industry to create courses that give students invaluable real-world experience as well as high-quality classroom learning. This includes a hands-on work placement, ensuring every graduate who leaves us is ready to step straight into their place in the world of fashion retail.
We offer diplomas, degrees and short courses across a broad range of topics, including digital marketing, buying and merchandising. With a variety of course structures available, there's something for all budgets and circumstances. At a third of the cost and a third of the duration of most traditional university degrees, our 2 year fast track courses are the most time and cost-effective way into your desired career. You will also have an industry mentor, 3 week head office work placements in each year and specialist teaching.
If you choose to study with us, you'll be supported throughout your course by an industry mentor in your area of specialism, and receive exclusive advice from some of the biggest and most respected names in the industry. In fact, we work with over 130 brands to deliver content that's always timely, relevant and actionable. Perhaps that's why over 92% of our graduates go onto full-time employment or further study.
Ready to take the next step? Find out more about our courses at the Fashion Retail Academy.