Day in the life of Rae, L3 Fashion Retail graduate...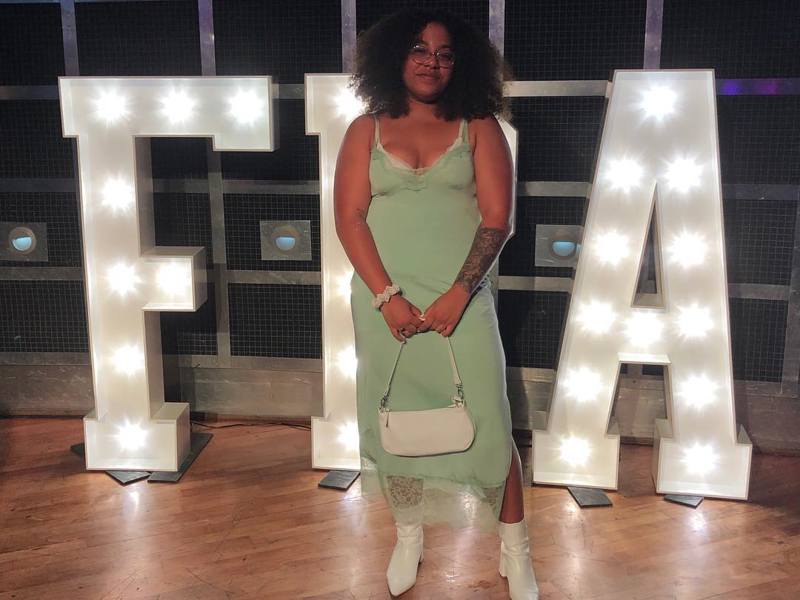 Studying at the FRA is completely different to normal college life. I'm Rae and I have just finished my Level 3 in Fashion Retail – ready to start my Marketing and Communications degree with the FRA in September.
As a fashion specific college, the passion for the industry literally oozes from every tutor and student. All of the facilities are so well thought out, and catered to the needs of fashion students – even down to the modern-looking classrooms! It's rare to find a college that not only wants to teach you as a regular 17/18-year-old, but is also dedicated to setting up your career and life in the industry after college, they even have dedicated teams that work on getting you placements, masterclasses and maintaining industry/brand relationships.
Our typical days consist of learning about the different areas of fashion – you'd have a Marketing class one day, and a Buying class the next. You'd be creating a range plan one minute, and a social media campaign the next, it's very wide ranging. One of your classes that day would include a one-to-one with your tutor, where you talk through your work as well as career plans with someone who has a mile-long list of experience in the industry already. We are encouraged to keep up to date on news in the fashion world and to also be confident and creative with your work before you go off to lunch to eat at one of the HUNDREDS of close-by restaurants with your friends so you can discuss your outfit plans for trip week, and spend half of your bank account at Five Guys or Wasabi. You'd come back to the academy with some of your lunch break left to sit in the Fashion Café and talk about who wore what last night that's all over Instagram. You'd go to your last lesson which would be personal statement writing in Specialist Study, where you'd want to throw a tantrum because you'd made so many drafts that it doesn't even sound like you anymore – but you'd thank your tutors later for making you rewrite it so many times because in three weeks time you'll have received your first university offer and it would all have been so worth it.
On a no-so-typical-day you'd be working with Topshop, listening to talks from Louis Vuitton, on a fashion bus tour round London, on a trip to Bicester Village or in New York! The opportunities have been and continue to be endless, and I wouldn't have it any other way.
No two days at the academy are the same and you will do hundreds of projects, but every day you appreciate it because it's a step towards your career and nothing beats opening your grades to see you've received a distinction, or been offered a place at university, maybe even offered your dream job.
You can attend other colleges and other universities, but you won't beat the experience, lifelong memories and contacts that the FRA give you. Nothing beats being surrounded by people who adore fashion as much as you do, and nothing beats studying at the FRA.