Behind the scenes on our 6-week Conversion Course - Week 1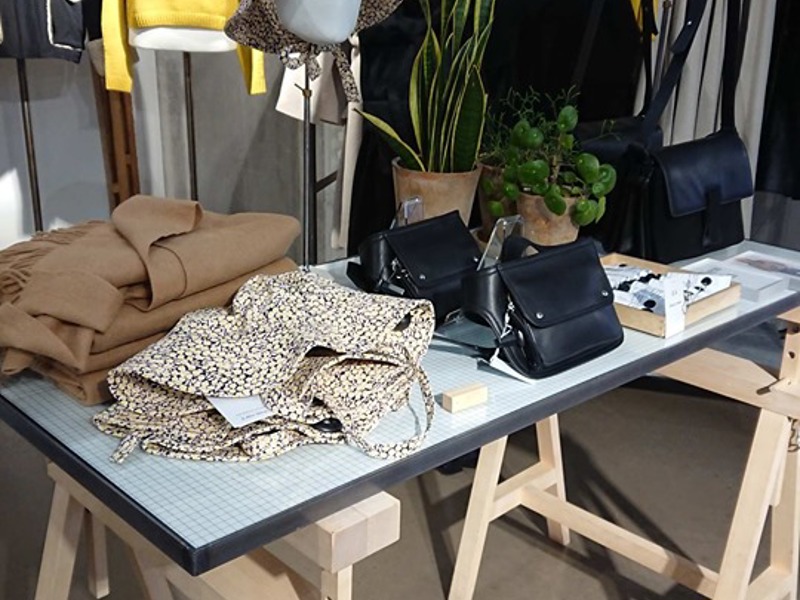 Hi everyone, I'm Georgia, and I've just started on the Fashion Retail Academy's six-week intensive Fashion Conversion Course aimed as postgraduates like me. Like many people wanting to pursue a career in the fashion industry, I have just graduated with a non-fashion related degree, and this course seemed like the perfect way to learn the skills I needed to launch my job hunt in fashion retail. Having completed a summer course in fashion design, I knew that I wanted to be a buyer – forecasting trends and negotiating with suppliers to create beautiful clothes ranges for the brands I love.
I can't wait to see where this course takes me and I'm ready to enjoy the journey, keeping you posted on what we get up to over the next six weeks. Hope you enjoy!
Georgia x
DAY ONE
I was pleasantly surprised to find that our group consisted of only 5 people, which means that we'll each have a lot of focus and attention placed on our individual, unique needs and career plans. Our personal tutor Paul gave us a run through of the course content – we are certainly going to be busy! After introducing ourselves individually to the group, it became clear that whilst we each had slightly different backgrounds and career goals we were all united by two things – curiosity about the fashion retail industry and a desire to sink our teeth into it. We were then given a tour of the building and registered on the online share point – from here we have unlimited access to publications like Drapers, GlobalData, and WGSN, the industry bibles for fashion forecasting and seeing what's going on in the industry day by day. We also have access to the amazing fashion library which stocks all the major contemporary fashion magazines and even has an extensive Vogue archive. I know where I'll be in those spare half hours before class!
DAY TWO
Thrown in at the deep end analytics-wise, today we tackled the strange and sometimes confusing world of Excel spreadsheets for retail. Daunting and a little dizzying at first, our tutor Bianca reassured us that practice makes perfect. As they say when learning a new language, 'if you don't use it you lose it' - becoming spreadsheet savvy comes little by little with constant use in your retail career. But don't think lack of familiarity with the program hinders appreciation of the vast and nuanced data it provides on clothes sales, shedding invaluable light on how to maximise profit – the ultimate goal of retail. From comparing ratios of size and colour in product ranges, to tracking margin percentages, this software gives the merchandiser key insights into which trends are flying off the rails and which ones are outstaying their welcome on the shop floor. While it may boggle the first-time user, there's no doubt that Excel is an essential skill in the toolkit of anyone who wants to work in fashion retail - where would the industry be without it?
DAY THREE
Maths for retail is definitely not as scary as it sounds – it turns out all those numbers and calculations make a lot more sense when tied to real items and real business models. Knowing how to calculate margin percentages is a vital skill, one amongst many that allow a good merchandiser to do their job well, that is, turning the creative visions of the buyer into a clothing range that will drive sales in the real market. Even for buyers, knowing how to work out the cost price of a garment from the manufacturer is a golden tool for enhancing their negotiating power with suppliers. Thanks to Excel, many of these calculations (like rate of sale, weekly cover, and markdown percentage) are taken care of – but learning how the ins and outs of how they function gives you an unrivalled understanding of the intricacies of the retail process and how the big picture fits together.
DAY FOUR
Today we were unleashed onto Oxford Street to carry out our 'comp shop' exercise in two teams. The task: to compare two flagship stores (Mango and Zara for one team, COS and & Other Stories for the other) based on current trends, consumer experience, location, target customer, sale and promotional activity, store organisation, window displays, and price points. It proved a busy day that had us on our feet, scribbling notes, and making the odd digressive purchase ourselves (shh!). We got to see what it's like to be a buyer posing as an innocent costumer, secretly checking out the market competition in would-be rival stores. Who knew you could learn so much just by going shopping?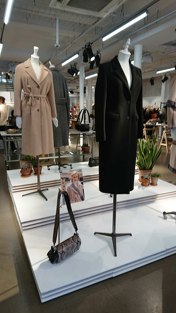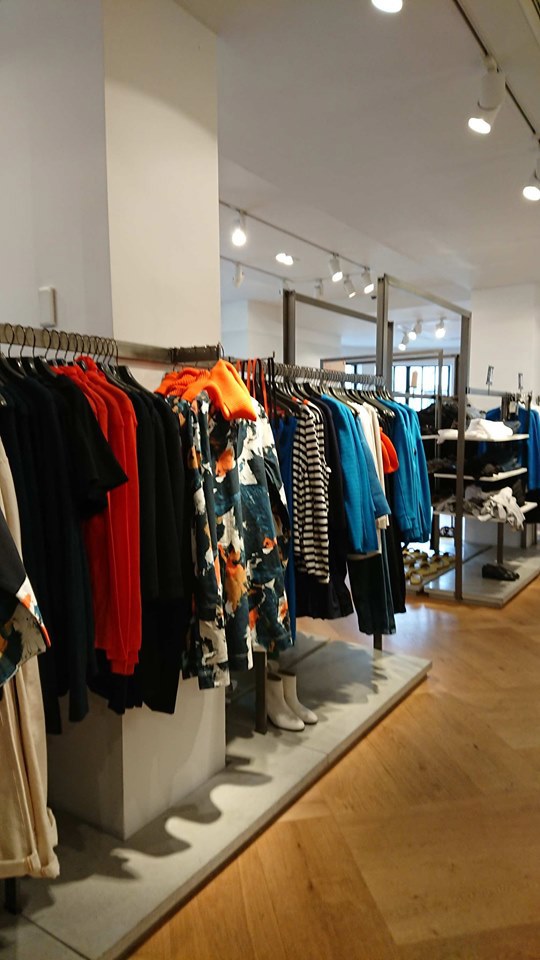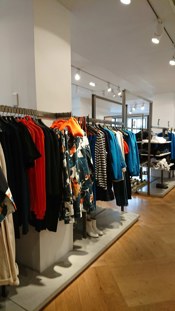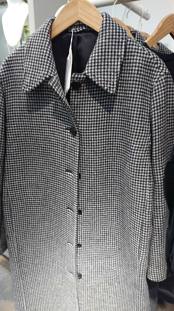 If it wasn't already obvious, AW19 is seeing an upsurge of that grey and pink check pattern so ubiquitous in the average working gal's wardrobe right now, synchronising with London Fashion Week's neutral catwalk palette punctuated by pops of colour (pink, green, purple). Along with that you'll notice a lot of tartan and tweed this season, as well as a resurrection of dogtooth print. But SS19 snakeskin and leopard prints are still going strong.
DAY FIVE
On the final day of our first week at FRA it was time for a CV workshop. Now, I confess, I thought my CV was pretty comprehensive until Paul opened our eyes to all the little tips and tricks that can really boost your job application by making you look like the perfect fit for the role in question. It turns out it's all about using the right language - that means looking at job specifications online and literally using the exact wording from these lists to describe yourself on paper. We also wrote personal profiles for our CVs to give a flavour of who we are (all with the target role in mind of course), as the cover letter should be reserved for aligning yourself with the brand you want to work for. You can even use online templates to make your CV visually stand out with interesting layouts and colour schemes, and, if you fancy, you can include a photo of yourself for a personal touch. 
Armed with our shiny, new and improved CVs, we'll be able to walk into the careers fairs in Week three with confidence!
Click here for more information about the 6-week conversion course.