Should I choose a Level 4 Diploma or an Undergraduate Degree?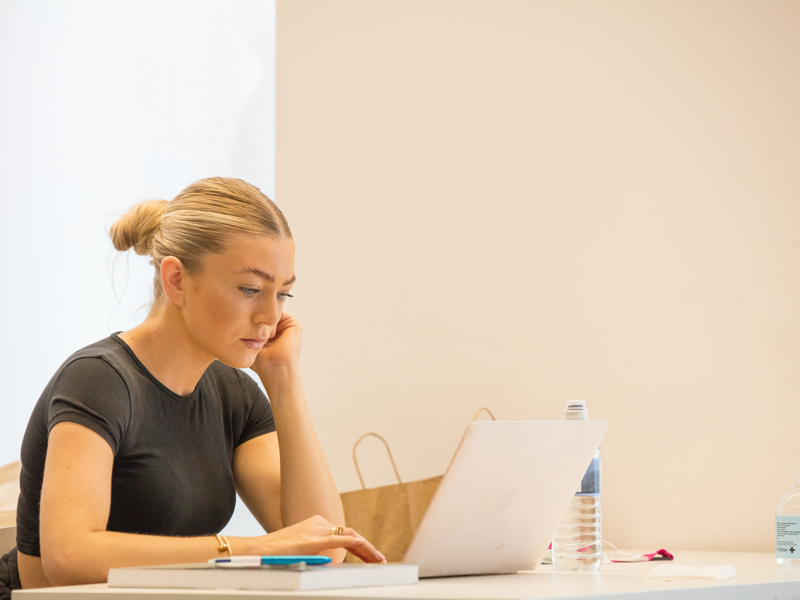 One of our most frequently asked questions is whether prospective students should choose to study one of our Level 4 diplomas or an undergraduate degree.
Choosing whether to study a higher education programme is an important decision for students studying at Level 3 or A-Level. Level 4 and undergraduate degrees both have their own advantages, but studying either will help you kickstart your career in fashion!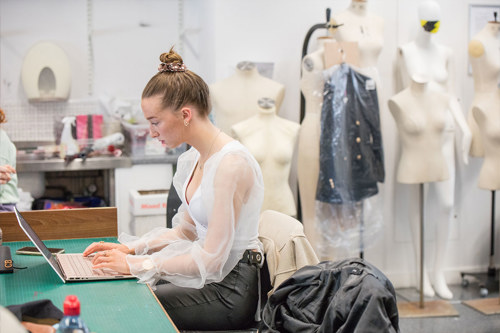 Level 4 Diplomas
A Level 4 diploma is equivalent to the first year of an undergraduate degree. One of the biggest benefits of studying a Level 4 programme is you'll earn a nationally recognised qualification in just one year, and be ready for an entry-level job. They take a more hands-on, practical approach to learning, and they're entirely assessed through coursework, so you don't take any exams. 
If you're 18 or under, your study is fully funded so you won't need to pay anything. If you're 19 or over, they're still significantly cheaper than an undergraduate degree, at just £4,220 a year.  Government-funded Advanced Learner Loans are available, making them an even more affordable option for continued education. You won't pay anything back until you're earning over £27,295. 
We also offer a Fast Track course for adults aged 19+. This Buying & Merchandising diploma will teach you everything you need for an entry-level role in either department in just 22 weeks. It's perfect for those looking to improve their skills, or retrain in a new area, whilst continuing part-time work!
Whilst studying for a Level 4 diploma at the FRA, you'll also complete a three weeks work placement with a major fashion brand. This experience supports your learning, giving you a real-life understanding of a retail head office, and also provides a fantastic boost to your CV. You'll also have access to our industry partners through challenges and projects, giving you the opportunity to network with future employers. Lots of our students have been offered full-time roles once they finish their courses as a result of the industry contacts they've made.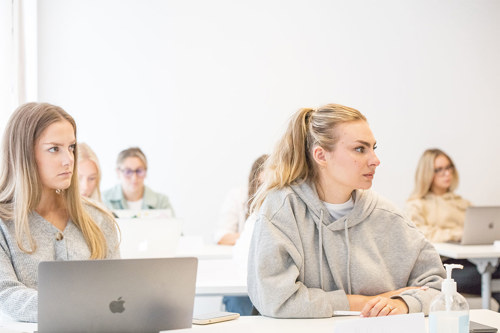 Our Accelerated Undergraduate Degrees
Studying for an undergraduate degree, you'll have time to study a wider range of subjects at a more in-depth level. These courses have a more academic focus.
Our exclusive undergraduate degrees are the only two-year accelerated fashion programmes in the UK. We teach over three semesters a year, instead of the traditional two, saving you time and money on your degree without compromising on what you learn.
We created them alongside our fashion industry brand partners, to make sure we are teaching the latest skills and insights that industry needs. The highly practical, industry-focused courses benefit from unrivalled industry enrichment including workshops, masterclasses, live practical projects, a personal industry mentor and three-week work placements. We regularly re-evaluate our course content, so they're as up-to-date as possible.
Tuition fee loans are available, and you'll only need to start repaying your loan when you earn over £27,250 a year.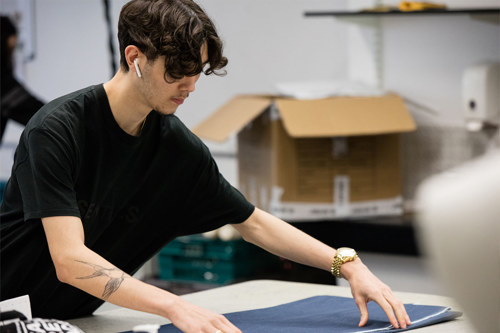 How to Choose a Course
Choosing between a Level 4 diploma and an undergraduate degree depends on your personal career goals, financial situation and what subject you think you'll enjoy the most!
Think about which area of the fashion industry interests you, and then choose a course and level of attainment you'd like related to that career path. 
We have seven Level 4 diplomas available at the FRA, in a wide range of subjects.
Undergraduate degrees offer a more advanced level of education. We have three programmes currently on offer:
If you're still not sure which course to choose, our friendly Applicant Services team would be happy to chat with you! You can reach them by email at info@fra.ac.uk
If you'd prefer to speak to us in person, you can visit the FRA on our Level 4 & Undergraduate Open Days!