Fashion is a rapidly changing and competitive industry. In order to stay ahead of the curve, fashion brands need to focus on providing their customers with a positive and seamless user experience that reflects the brand's identity. This is where UX/UI design comes in. 
UX/UI design is the process of designing user interfaces (UI) and user experiences (UX) for websites, apps, and other products. It is a critical for the success of any fashion brand, as it can help to improve the customer's overall experience, leading to customer loyalty, more engagement and increased sales. UX design is about identifying and solving user problems and comes first in the product development process.
UI design is about creating aesthetically pleasing, easy-to-use digital interfaces like websites and apps, and looks more at the artistic design and layout of these. Where UI design is only focused on digital products and services, UX design can apply to any kind of product, service or experience created by a brand. It's important to combine the two areas to ensure that a brand's message is consistent.
By studying UX/UI design online at the Fashion Retail Academy, you can take your first steps into an exciting career at the forefront of the fashion industry. You'll learn the fundamental skills for user experience and user interface roles, discover the creative design thinking process and develop the practical skills that you'll need as a fashion UX/UI designer. 
Read the blog post below to discover more about UX design in fashion.
How Can UX/UI DESIGN Benefit The Fashion Industry?
UX/UI design is at the core of many areas of the fashion industry, and a good user experience can make the difference between making a sale and the customer not making a purchase and not returning to the brand. See below for some examples of how UX/UI design benefits multiple areas of the fashion industry.
Increased sales
By providing a positive and easy user experience, fashion brands can encourage customers to buy more products. For example, a well-designed website or app can make it easier for customers to find the products they are looking for and to complete their purchases. Making sure that a web page is nice to look at, easy to navigate, and has a smooth user journey can make all the different when a user is looking to make a purchase – 88% of online shoppers say that wouldn't return to a website after having a bad user experience! 
Brand Consistency
By implementing a brand's visual identity across a website, app and in-store (as well as social media accounts and other platforms and materials), UX/UI design can ensure that customers can easily identify your brand. Consistency enhances brand recognition and trust and makes a brand more memorable. 
Improved Customer Satisfaction
By ensuring that customers have a great experience while shopping with them, a brand can build loyalty and customer satisfaction, meaning the customer will be more likely to return in the future to make more purchases. 
Personalisation & Recommendations
UX/UI design allows brands to enable personalised recommendations based on user preferences and previous purchases. Showing customers items they may like, or similar styles to what they've already displayed an interest in or bought, ensures that potential customers can easily browse for more items, which can result in more sales. 
Brand Differentiation
UX/UI design is one of the ways that brands make themselves stand out from the crowd. By creating engaging and memorable apps and websites (that function quickly and efficiently, with a good user journey), brands can make it more likely that customers will return. 
Improved Efficiency
In terms of the brand's internal functionality, an efficient and streamlined design can make sure that employees can manage inventory, answer customer queries and process orders more effectively. 
Virtual fitting rooms
Many fashion brands are now offering virtual fitting rooms, which allow customers to try on clothes online without having to leave their homes. This is a great way for customers to find clothes that fit well and look good on them, without having to go through the hassle of going to a physical store. 
Social media integration
Many fashion brands are now integrating their websites and apps with social media platforms. This allows customers to share their fashion finds with their friends and followers, which can help to increase brand awareness and drive traffic to the brand's website or app. 
These are just a few examples of how UX/UI design is being used in the fashion industry today. As the fashion industry continues to evolve, UX/UI design will become even more important as a way for brands to stay ahead of the curve and provide their customers with the best possible experience. 
UX/UI design is a valuable tool that can help fashion brands to improve their customer experience, increase sales, and build a stronger brand. This growing area of industry is in need of trained UX/UI designers, so why not try the Fashion Retail Academy's online UX/UI Design course?
STUDY AT THE FASHION RETAIL ACADEMY

 
Our online UX/UI Design course will provide you with the technical and design skills you need to produce, communicate and implement effective and engaging user experiences. Using digital tools and design theory, you will learn how to identify new ways of improving how users interact with a brand in order to maximise sales or engagement. You'll create effective solutions that improve engagement for a brand and learn how to implement creative research into your designs. 
We'll teach you about community management practices, data analytics skills and give you a good understanding of aesthetic design principles, which are all essential to a user experience role. You'll also be assigned an industry mentor to give you an insight into the industry and have the opportunity to complete a work placement, to give you industry experience and prepare you for a role in user experience.
If you think a role in fashion is right for you, take the first step and study with the Fashion Retail Academy. If you have any questions about the courses on offer, send us an email at info@fra.ac.uk. 
For more information about the world of fashion and user experience design, read our guide, What Can UX and Fashion Design Learn From One Another. 
Latest News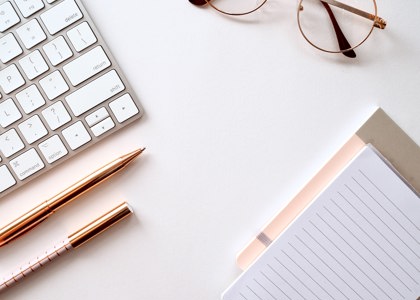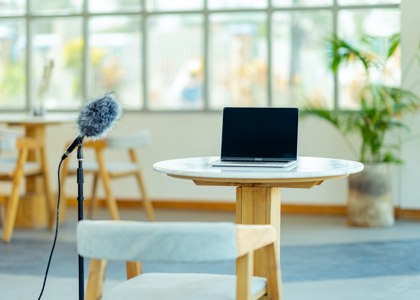 Find out what you need to know about fashion vlogging, how it has impacted the industry, and how to become a fashion vlogger.
1st October 2023